Busy parents looking for a break by catching a movie in Louisville have a checklist of items to make their theater-going experience enjoyable. These might include popcorn, candy and soda. If "baby" is also on that list, you should either hire a sitter or reschedule for when they are old enough to actually enjoy the film.
Infants & Theaters Don't Mix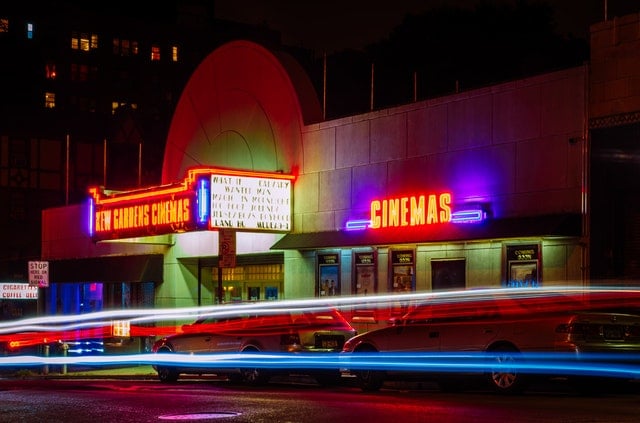 When you're a new parent, pretty much all your time is devoted to caring for your baby. It's natural to want a break from the diaper-and-feeding routine and movies are always a popular date night option, but if you are planning on bringing your newborn along, please reconsider. Theaters are notoriously loud and that Dolby surround sound can permanently damage your little one's hearing.
It's really no different than taking other safety precautions, such as covering your electrical outlets, keeping small objects away from baby's mouth and strapping them securely into a car seat before heading out for a drive. You might be hoping that your infant will sleep through the movie, and it's possible that they will, but that won't protect them from damaging noise levels.
How loud is too loud for a child's hearing?
Brian Reilly, M.D., co-director of the Cochlear Implant Program at Children's National Hospital, told Romper magazine,
"Any exposure to loud sounds, especially above 70 to 80 dB level, puts an infant's ears at risk and places these vulnerable patients in jeopardy for permanent damage to hearing. Movie theaters are too loud."
Today's cinematic masterpieces (we'll be generous here) sometimes exceed the safety threshold of 85 decibels (dB). The danger is spelled out in an NBC News report that showed "The Magnificent Seven," a western with gunfire scenes, registered 97.2 dB in certain segments—and it's hardly the only movie to exceed safe volume levels. "Storks," a movie aimed at children, measured 99.3 dB and "Deepwater Horizon" saw volume levels as high as 104.9 dB. That's loud enough to cause hearing loss within minutes—especially to delicate young ears.
How does noise damage hearing over time?
The cumulative effects of noise exposure over time are what we really need to worry about. Exposure to sounds exceeding 85 dB can cause irreversible damage after eight hours; the National Institute for Occupational Safety and Health reports that every three-dB increase above that level results in a 50 percent reduction in safe listening time. This means that soundds measuring 100 dB can cause hearing damage in a mere 15 minutes.
Exposure to a 90 dB sound level for a few minutes isn't likely to cause harm, but if a two-hour movie averages 90 dB and you take your infant to the movies regularly, he or she is likely to develop hearing loss over time. And if exposed to a very loud sound exceeding 130 dB, hearing loss can occur instantly. Loud sounds like these typically occur with guns or fireworks, but some action movies have climactic chase scenes or shootouts in which volume levels come close.
If you simply can't miss the latest Marvel flick and insist on bringing your baby along with you, make sure you protect their ears with a good pair of earmuffs that will fit securely. Avoid small earplugs, which could accidentally be ingested.
For more tips on protecting your baby's hearing, reach out to your Louisville audiologist today.
Learn More About Hearing Loss in Infants