Heuser Hearing Institute has been committed to serving deaf and hard of hearing children in Louisville, throughout Kentucky and across Southern Indiana for more than 65 years. In addition to our educational offerings for children with speech, hearing and auditory processing disorders, we also treat a range of conditions and disorders at Heuser Hearing Clinic. Below is a look at some of the many pediatric services we provide at our Louisville hearing centers.
Hearing Loss
Hearing loss isn't confined to older adults: children of all ages can experience a loss of hearing. Roughly three out of 1000 babies are born with hearing loss, and its prevalence is increasing in adolescents. Noise-induced hearing loss is largely responsible for this increase. If you suspect your child is having difficulty hearing, seek medical attention as soon as possible. Delaying can have a strong effect on a child's learning and development.
Our mission at Heuser Hearing Institute is to reach as many deaf and hard of hearing children in Kentucky and Southern Indiana as possible. Children can benefit from many services offered at Heuser Hearing Clinic in addition to the availability of our Early Intervention Program and the Heuser Hearing & Language Academy. Pediatric hearing loss services include:
Diagnostic testing appropriate for infants, toddlers and older children
Video otoscopy to visualize ear canal and eardrum
Special testing to accurately assess the integrity of the auditory system
Middle ear testing
Functional listening assessment for educational purposes
Extended speech and language recognition
Real ear measurements
Hearing Loss Treatment Options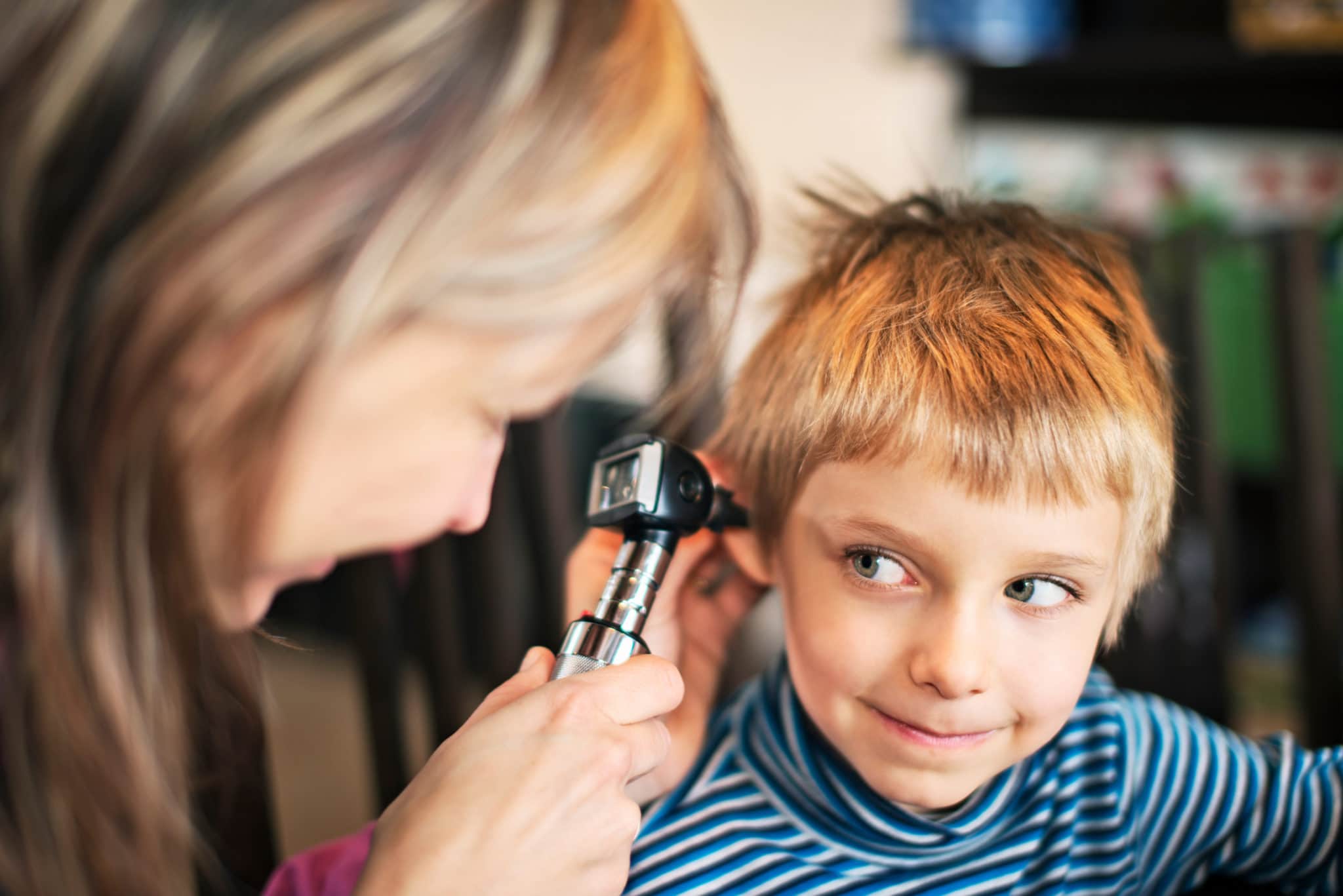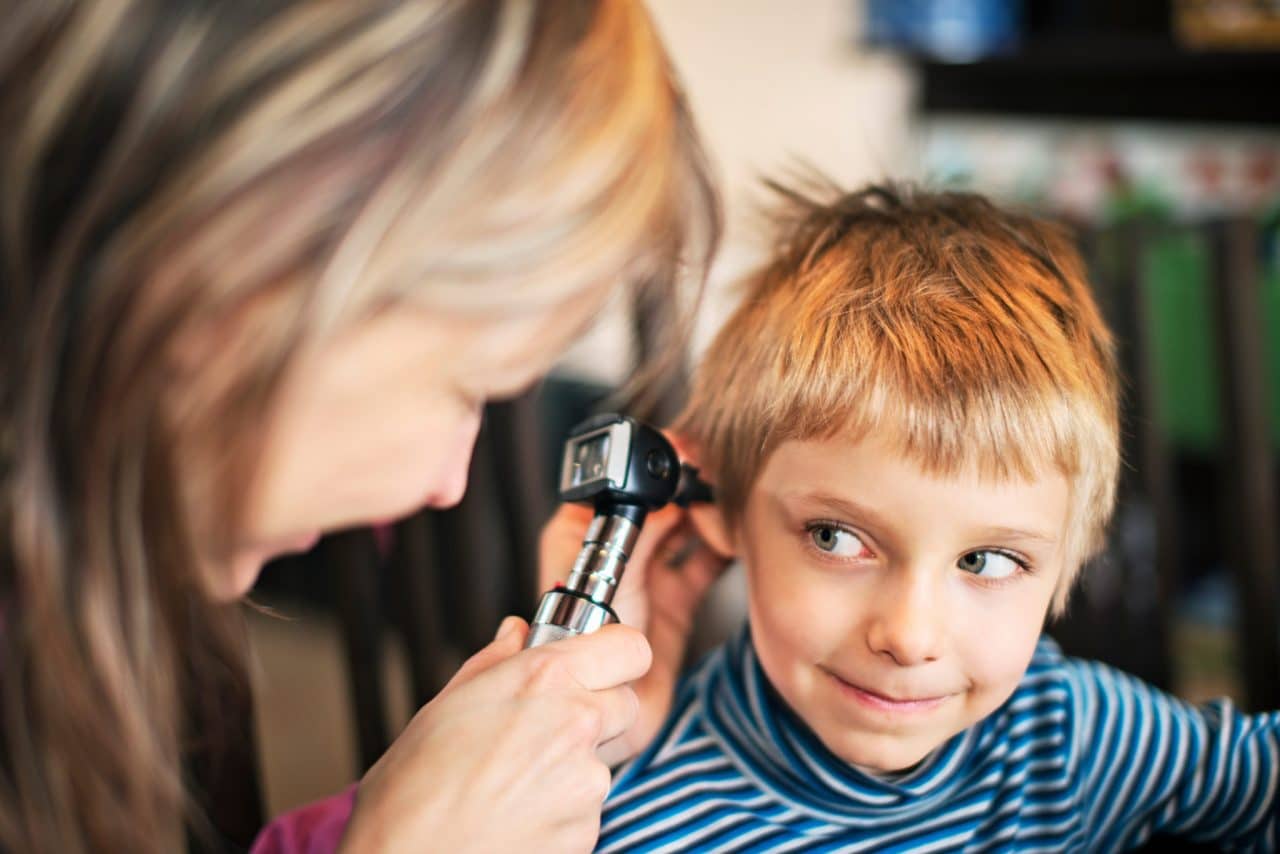 Every child is different, and the best treatment for one may not be the best for another. We offer the latest pediatric hearing loss treatment options for infants, toddlers and children who are deaf or hard of hearing.
Hearing aids are the most common treatment plan for most hearing loss patients, but many children need other devices to treat profound hearing losses. The hearing loss treatment options available for pediatric hearing loss patients include:
Hearing aids
Bone-anchored hearing aids (BAHA)
Cochlear implants
Personal FM listening systems
Assistive listening devices (ALDs)
Hearing aid accessories
Hearing Aids
Choosing the best hearing aid for your child's individual needs is vital to treatment success. Along with allowing you to explore our complete inventory of today's top hearing aids, we will demonstrate the devices for you and your child. We also offer plenty of other fitting, programming, maintenance, servicing, cleaning and adjusting services These include:
Evaluating the hearing aids to assess how effectively they are able to treat your child's hearing loss
Dispensing the hearing aids, which allows you to choose from a spectrum of styles, colors, brands and accessories
Programming the hearing aids to ensure your child's devices are always functioning at peak capacity
Professional Pediatric Assessments
Is your child struggling socially or academically but you are not sure why? Heuser Hearing Clinic is home to Louisville's top team of pediatric otologists and audiologists. These experts are able to assess infants, toddlers and children for all types of hearing, speech and processing delays that may be getting in the way of their development. We offer the following professional pediatric assessments:
Comprehensive diagnostic evaluations
Assessments of communication and educational issues
Testing for auditory processing delays and disorders
Examinations of the vestibular system for dizziness and balance problems
In addition, we write and explain our reports and recommendations in a way that is easy to understand.
Speech and Language
Many children struggle with speech delays and disorders that can hold them back from developing at the same rate of their peers. Our clinic is home to an outstanding team of speech-language pathologists and therapists who can provide:
Speech and language evaluations
Speech-language therapy
Language and speech skills development
Programs for children with hearing loss and related difficulties that impact communication, including expressive language delay (paraxial) feeding issues, speech articulation disorders and augmentative communication devices
Call Heuser Hearing Institute at (502) 584-3573 for more information or to schedule an appointment.