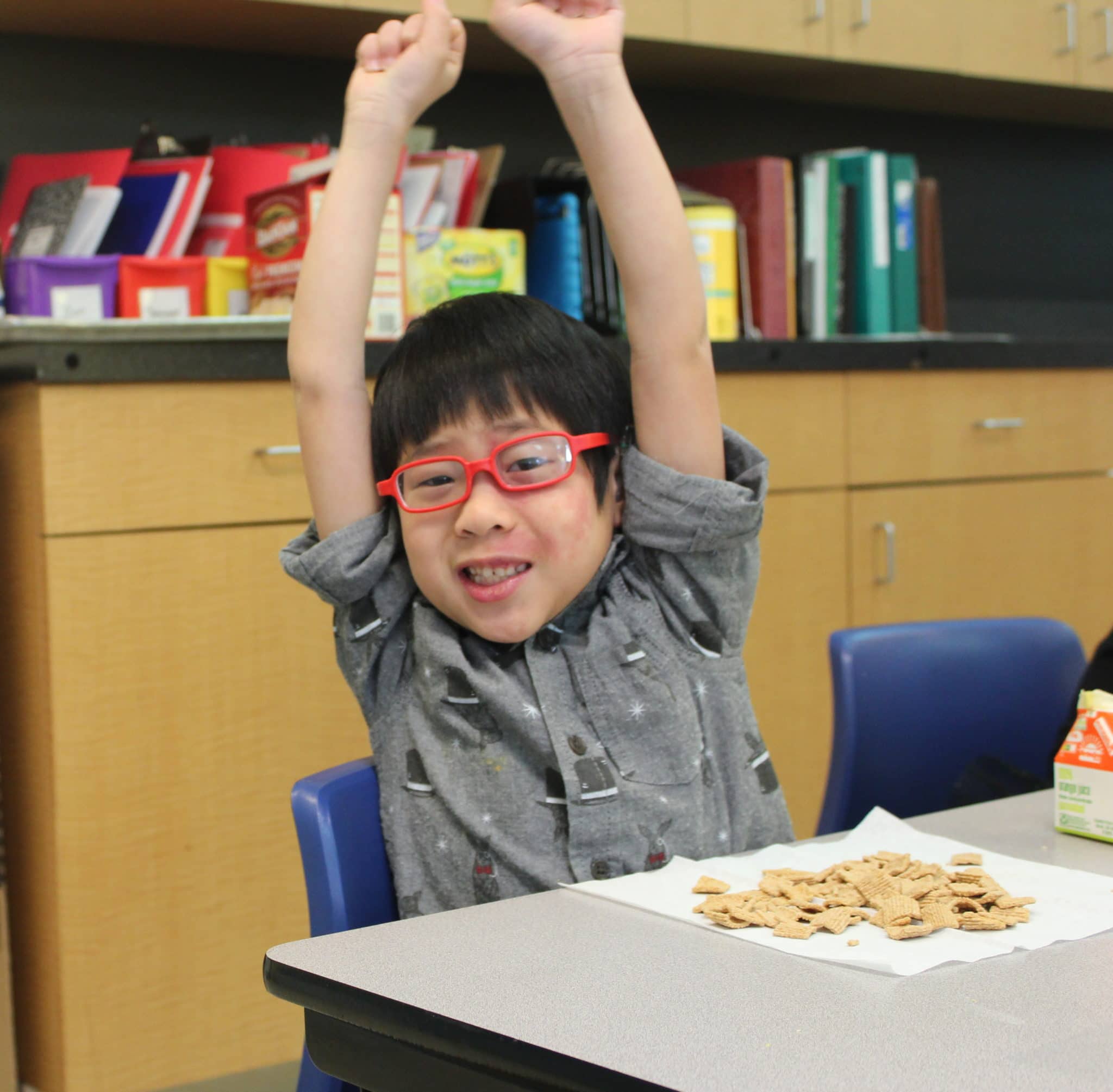 Heuser Hearing & Language Academy provides a very specialized curriculum for children who are diagnosed with a hearing loss and/or speech delays. Everywhere you visit in Heuser you will be immersed in a language rich environment. The curriculum for literacy has been very carefully chosen specifically to increase language and vocabulary achievement. In addition, all student receive Heuser's own STREAM (science, technology, reading, engineering, arts and math) curriculum. This includes a STREAM lab where the students perform hands-on experiments and daily center activities that allow them to observe, explore and investigate the world around them! In addition, HHLA follows all state-mandated curriculum guidelines for educational programs, along with providing vital programs such as our intensive speech-language, art, music, dance therapy and theatre classes. Our students are regularly exposed to the arts in order to promote expression and learning in various forms.
Equipment & Technology
All HHLA classrooms are equipped with the latest and most useful technologies we can provide to our children and teachers. Generous donations from many Heuser Hearing Institute supporters—including the dedicated volunteers at the Butterfly Society—allows HHLA to continue to invest in the technologies that matter most to our staff and students.
Examples of classroom technologies include:
Smart Boards for interactive, efficient and effective learning
Sound field systems for advanced amplification
FM-system connectivity for clear, quality sound transmission to students' hearing aids and other assistive listening devices
iPads® in centers for STREAM lab exploratory
Examples of some shared resources include:
A fully equipped computer lab
A sensory motor room
Call Heuser Hearing Institute at (502) 636-2084 for more information about Heuser Hearing & Language Academy.