Mission and History
Heuser Hearing & Language Academy is a comprehensive educational community that exists to empower those with hearing loss or speech, language and communication disorders to reach their full potential and effectively participate in the community.
Formerly the Louisville Deaf Oral School, Heuser Hearing & Language Academy was established in 1948 through a joint sponsorship between the Woman's Club of Louisville and the Kiwanis Club of Louisville. It was a humble beginning with three children in the basement room of the Woman's Club. At that time, Miss Barbara Daugherty, Miss Alice Clark and Mrs. Ruth Browning were the only teachers, who each volunteered to instruct students on Saturday mornings. By the close of the first school year, 11 children had enrolled.
The Louisville Deaf Oral School was the first school of its kind in the state of Kentucky. Today, we pride ourselves on working with each family to choose the optimal communication method for their child to succeed.
We take pride in offering the following:
Cutting-edge clinical hearing healthcare services and medical, surgical and therapeutic treatment options for patients of all ages backed by our outstanding staff of expert audiologists and otologists.
Comprehensive speech-language and communication services for patients of all ages.
In-home community outreach and early intervention services to parents with infants and young toddlers through the Kentucky and Indiana First Steps programs.
Groundbreaking, unique educational services for preschool- and kindergarten-aged children with hearing, speech, processing and language disorders, difficulties and delays.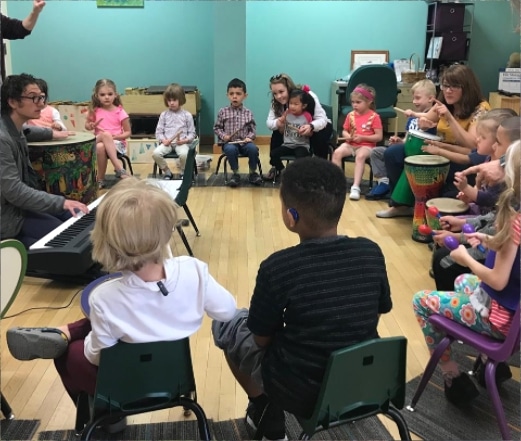 Recognition
Heuser Hearing & Language Academy has received national acclaim for our model preschool/kindergarten program and diagnostic center serving deaf and hard of hearing children. Since the 1970s, HHLA has partnered with Jefferson County Public Schools and the surrounding school systems to provide services for eligible preschool and kindergarten-aged children at no cost to the families. If the Heuser Hearing & Language Academy is not the child's placement option, families are provided a sliding tuition scale option that considers other financial obligations. We are happy to say that no child with hearing loss has ever been denied services due to an inability to pay.
Since its inception, Heuser Hearing & Language Academy has provided early intervention and education for children who are deaf and hard of hearing. Our goal is to impart in each of our students with strong and lasting foundation on which they can build a promising and successful future.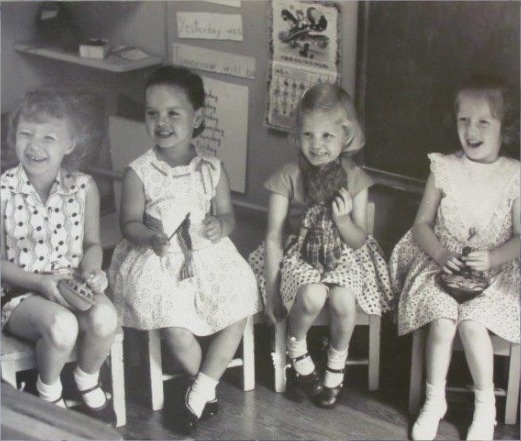 Curriculum & Culture
Despite the fact that we have grown over the decades, we have never strayed from the core principles that define our educational program and the entirety of Heuser Hearing Institute. We strongly believe in a student-first approach and equip our teachers with the best tools available to promote active learning. We keep classroom sizes small to ensure that our deaf educators are able to connect with their students.
At Heuser Hearing & Language Academy, we believe in a concept and practice we call "parents as partners." Active parenting is vital to all children, but it is even more so important for the families of children affected by hearing, speech or processing problems. To foster these parent-child relationships, we work to continually engage families and community members through activities such as:
Family Fun Nights
Family Engagements Days in the classroom
Field Trips
When parents and educators are truly partners in a child's education, the future becomes brighter.
Call Heuser Hearing Institute at (502) 636-2084 for more information about Heuser Hearing & Language Academy.