The Butterfly Society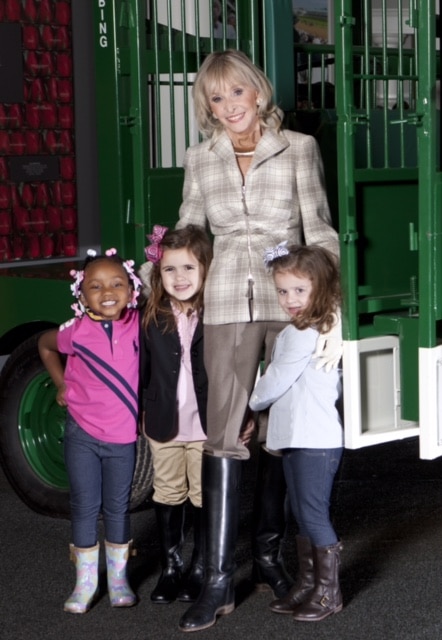 The Butterfly Society was formed in 2009 by the late Sug Schusterman, an influential longtime Heuser Hearing Institute Board member, to cultivate a support system for HHLA both financially and through good works of volunteerism. The Butterfly Society is open to anyone interested in supporting the Heuser Hearing Institute as part of a close-knit volunteer community.
About Sug
As a Heuser Hearing Institute Board member and Board president for many terms, Sug was a popular and well-known leader. She brought her passion and enthusiasm for service to all aspects of the Heuser Hearing & Language Academy as well as many other community organizations, including the American Red Cross, Louisville Theatrical Association, and Kentucky Derby Museum. She loved both the academy and the students it serves, and we are eternally grateful to Sug and the loved ones who supported her.
After six years of active participation at Heuser, the Butterfly Society established an annual award—named the "Spirit of Sug Award" in honor of the society's respected founder—given to a local volunteer who not only continuously supports Heuser Hearing Institute but also volunteers his or her time to help other worthy causes throughout Kentucky's valuable communities.
To join the Butterfly Society, register below or complete this membership form.
Other ways to volunteer
One-day Volunteer Groups
Serve as a member of our Board of Directors
Volunteers for board committees (including fundraising, events, finance, human resources and building and grounds committees)