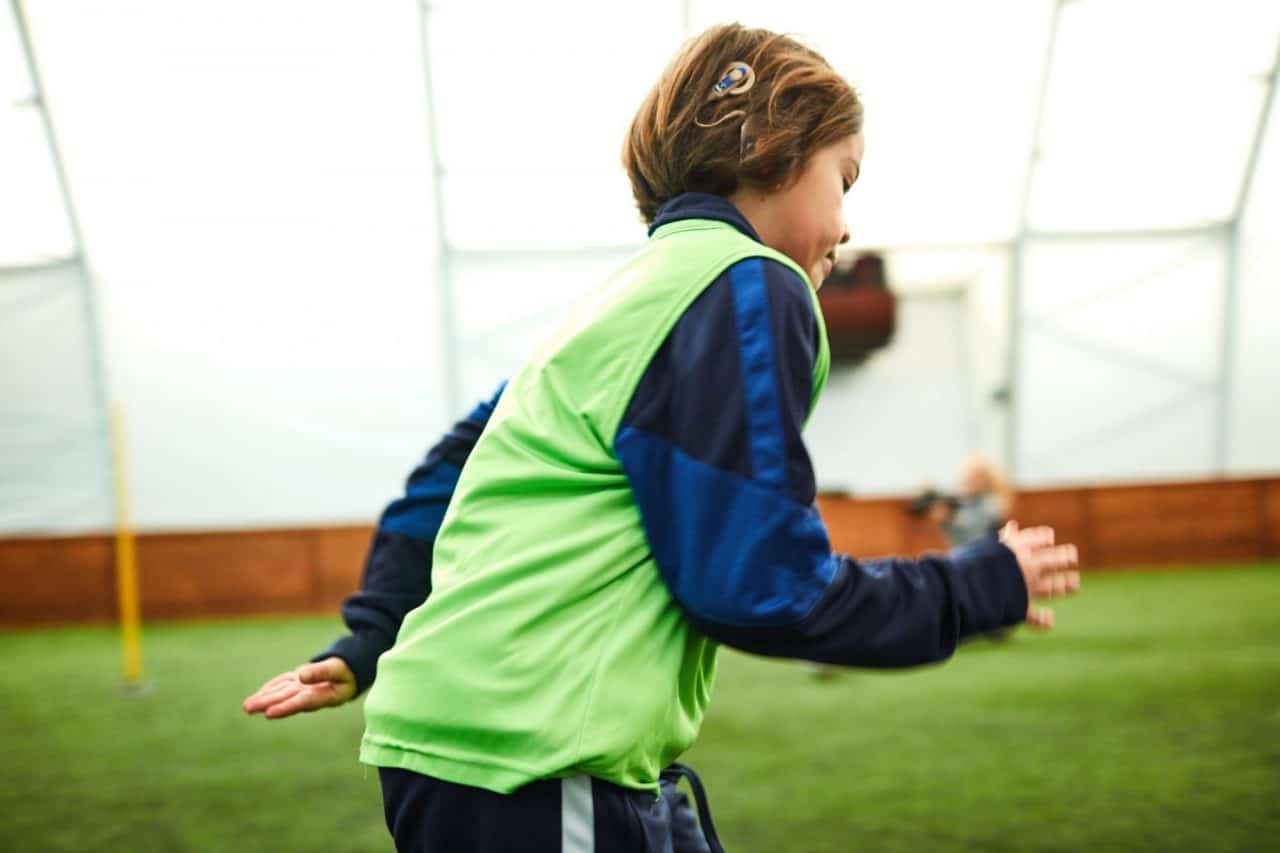 Hearing aids are a boon to millions of Americans with hearing loss. But as well as they perform, they do have their limitations. They won't work for all types of hearing loss, and some people find them too uncomfortable to wear or complain of the "occlusion effect" they produce in the ear.
They must be cleaned frequently, their batteries need replacing on a regular basis constant exposure to heat, humidity and earwax buildup in the ear canal makes them prone to damage. For some individuals, implantable hearing devices might be the key to improved communication.
Implantable hearing devices are surgically implanted instruments designed to improve the transmission of sound vibrations by directly stimulating the bones of the middle ear. There are several different types of implantable hearing devices; these include cochlear implants and bone anchored hearing aids.
Cochlear Implants
Cochlear implants are devices that are implanted surgically behind the ear. They contain an external portion consisting of a microphone, sound processor and transmitter, and an internal portion that includes a receiver and a group of electrodes.
The microphone picks up sounds in the environment, which are then converted by the sound processor into electronic signals that are sent to the transmitter. The transmitter forwards these signals to the receiver, where they are then passed on to the electrodes. The electrodes stimulate the auditory nerve, which carries the information directly to the brain, where it is interpreted as sound.
Cochlear implants allow those who are profoundly deaf to understand speech and other sounds.
Cochlear Implant Candidacy
Sensorineural hearing loss occurs when there is damage to the tiny hair cells in the cochlea of the inner ear. In patients with severe sensorineural damage, sound cannot reach the auditory nerve. In these cases, hearing aids are not a sufficient treatment plan and your hearing loss doctor may recommend a cochlear implant evaluation. The devices bypass the damaged hair cells entirely and directly stimulate the auditory nerve. While cochlear implants do not result in restored or cured hearing, they do allow for the perception of sounds and can help patients hear within normal ranges.
Once someone is referred to Heuser Hearing Clinic's cochlear implant center, a thorough assessment is completed to determine whether they are a suitable candidate. This evaluation usually includes:
Extensive audiological testing
Physical examination
Psychological testing
X-rays
MRI
Counseling to ensure suitability and motivation to participate in the process long term
It is important that the candidate understands what a cochlear implant will and will not do and the commitment required for care and follow-up services.
Who Is Best Suited for a Cochlear Implant?
Adults
The best adult candidates are those who:
Have severe to profound hearing loss in both ears
Have had limited benefit from hearing aids
Have no significant problems that would make the surgery risky
Have a strong desire to be part of the hearing world and communicate through listening, speaking, and speech reading
Children
Children are considered eligible for cochlear implants based on the above criteria and must fall under the FDA's age restriction:
Children ages 12 to 23 months with profound deafness
Children ages 24 months and up with severe to profound deafness
Cochlear Implant Treatment
Treating hearing loss with cochlear implants is not a one-step process. Once you've worked with a Heuser Hearing Clinic otologist, audiologist and/or surgeon and decided cochlear implants are the right option for you or your child, treatment will begin.
Once the internal component is implanted and healed, you will be fitted with the external portion of the implant and the device will be mapped for your individual hearing needs using advanced programming technology. After mapping the implant, you should expect to return to our Louisville cochlear implant center regularly for follow-ups, adjustments and training.
Cochlear implant users will also receive extensive rehabilitation services from our audiologists and speech-language pathologists as they learn to listen, improve speech, use speech reading and manage communication. Patients are taught how to use the implant and respond to the sounds received. For those who have heard before, sounds through the cochlear implant may seem unnatural at first. Those who have never heard must learn about each sound. Adults implant patients are encouraged to participate in our group rehabilitation course post-implantation. Group classes include rehabilitation exercises, understanding how to use the processor, telephone training, music appreciation and practice for real-life difficult listening situations.
Bone Conduction Hearing Aids
Bone Conduction Hearing Aids are osseointegrated hearing devices that rely on direct bone conduction to transmit sound. This surgically implanted device bypasses the auditory canal and middle ear, utilizing bones as a pathway for sound to reach the middle ear. It's an alternative for people with chronic ear infections, congenital external auditory canal atresia and single-sided deafness. These patients usually do not benefit from conventional hearing aids.
How Do Bone Conduction Hearing Aids Work?
In a person with normal hearing, sound enters the external ear and travels down the ear canal through the middle ear to the cochlea, or inner ear. This process is called air conduction.
For individuals with certain types of hearing loss, sound is unable to travel down these pathways. The bone conduction system takes advantage of the bones' natural conductive abilities by sending sound vibrations directly to your inner ear, bypassing the auditory canal and middle ear completely.
The device is made up of three components: a titanium implant, an external abutment and a sound processor. Once the surgical implant is in place, it gradually fuses with the skull bone over a period of several months in a process known as osseointegration.
The unit is then ready to be fit and programmed. The sound processor transmits vibrations through the external abutment to the implant, where vibrations in the skull and inner ear stimulate the nerve fibers responsible for hearing.
Bone conduction hearing aids are a safe and effective FDA-approved treatment alternative that enables many hearing-impaired individuals to communicate more effectively. It has been available in the U.S. since 1977.
Who Can Benefit from Bone Conduction Hearing Aids?
Candidates are typically patients with conductive and mixed hearing losses, or those with unilateral (single-sided) hearing loss.
If you experience chronic ear infections that do not respond to treatment, you may find this system particularly beneficial. Conventional hearing aids can aggravate the condition due to humidity and moisture building up in the ear canals. Those with congenital ear defects (such as ear canals that are narrow or absent) are good candidates, as well.
Call Heuser Hearing Institute at (502) 584-3573 for more information or to schedule an appointment.