Digital technology has transformed hearing aids from effective to extraordinary. Today's devices have amazing capabilities that are closer than ever to mimicking human's natural hearing abilities. Heuser Hearing Clinic is home to a full hearing aid dispensary and we offer all the latest styles and technologies from top manufacturers around the world. No matter what your hearing loss needs, cosmetic preference and budgetary constraints are, we will help you find the right devices at the right price.
Hearing aids are available in a variety of sizes and styles. Here are the types available:
Completely Invisible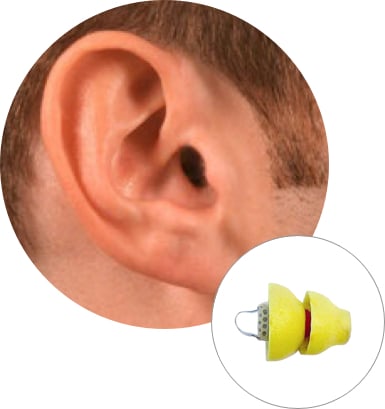 Lyric™ is the world´s first and only 100 percent invisible, extended-wear hearing device that delivers natural sound. There's no daily insertion, removal or battery changes required. Lyric has exclusive battery technology and moisture protection so it performs 24/7, for months at a time through daily activities like showering, exercising and sleeping. Revolutionary design allows Lyric to sit invisibly in the ear canal, out of sight and out of mind.
Heuser Hearing Institute is proud to be one of the few select practices nationwide to earn certification as a Lyric Provider.
World's Only Light-Driven Hearing Aid
Earlens is a revolutionary new hearing aid that directly vibrates the eardrum to deliver clear, natural sound. Earlens converts sound into pulses of non-visible light that activate a custom Lens on the eardrum. The Lens is built from an impression of your ear so it fits your anatomy perfectly and it stays in place through surface tension and mineral oil, much like a contact lens.
Because this technology uses light and not a speaker, Earlens can deliver the broadest frequency range on the market, which translates to improved sound quality and speech understanding. Earlens is rechargeable, has four programs for different environments and includes Made for iPhone functionality.
Receiver-in-the-Canal (RIC)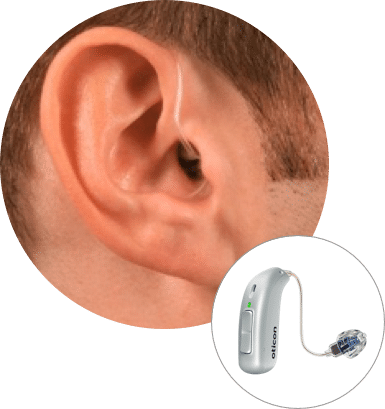 An RIC hearing aid consists of a tiny housing containing all electronics except the receiver, which is positioned behind the ear. A thin tube connects the housing to the receiver, which is worn in the concha (bowl-shaped portion) of the ear.
It's a small and discreet unit but powerful enough for treating mild to moderately severe hearing loss.
Behind-the-Ear (BTE)
The most popular style of hearing aid (about 60 percent of users choose this type), a BTE device is curved to match the contour of the ear and rests directly behind the ear. The housing, which contains all the electronics, is encased in plastic and connects to the ear canal with a thin, clear tube or ear mold.
Though more visible than other styles, the BTE is simple to use, making it a popular choice for children. It's powerful enough for all types of hearing loss.
Completely-in-the-Canal (CIC)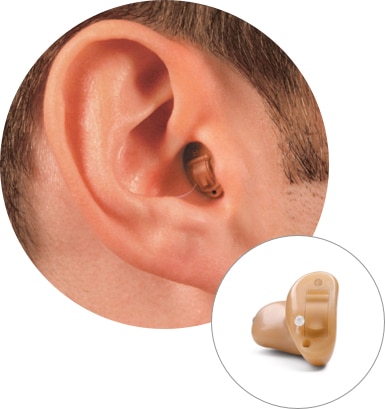 This hearing aid is placed in the ear canal and is the smallest available. It takes advantage of the ear's natural ability to collect sound, and its discreet size makes the device virtually invisible to others.
The trade-off is a shorter battery life, and it may prove difficult to adjust for those with poor manual dexterity. This is a good choice for mild to moderate hearing loss.
In-the-Canal (ITC)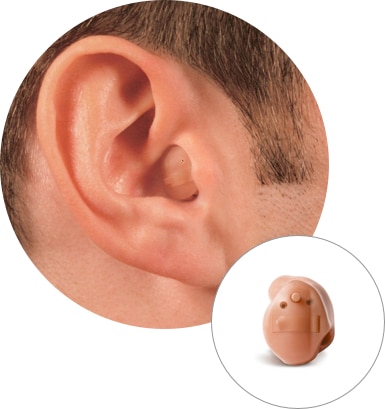 This style is also designed to fit in the ear canal, but not as deeply as a CIC device, resting securely in the lower portion instead. It's a little larger, making it easier to insert and remove and extending the battery life.
Best for patients with mild to moderate hearing loss.
In-the-Ear (ITE)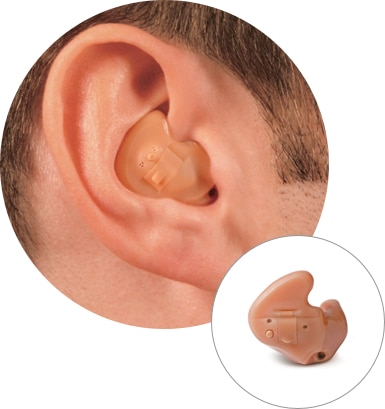 This hearing aid is designed to fill the outer portion of the ear, and is larger than those worn in the ear canals. It is less discreet, but the size allows for more features and makes the unit easier to adjust.
A bigger battery translates to longer life and means those with severe or profound hearing loss can benefit from this style.
Call Heuser Hearing Institute at (502) 563-1645 for more information or to schedule an appointment.