Hearing loss is difficult enough for adults to handle. It can be especially problematic in babies, who rely on their hearing from the moment they are born. Hearing plays a crucial role in a child's social and emotional development and is necessary for their speech and language skills. Untreated hearing loss in infants can lead to delays in the development of speech, language, and social coping skills. If you're a Louisville parent, it's important to learn what signs to look for. Early intervention can help prevent many of these issues and place your child on the right track for learning.
Causes of Infant Hearing Loss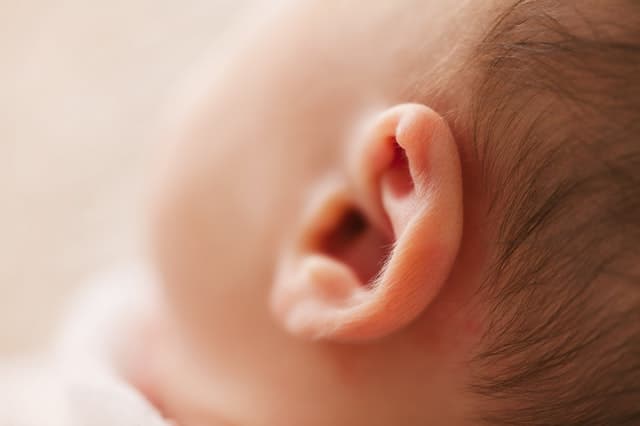 Approximately two or three out of every 1,000 babies in Louisville are born with a hearing impairment. This may be the result of prematurity or other complications during the birth process. Other infants develop hearing loss soon after birth – a family history of hearing loss, frequent or chronic ear infections, exposure to very loud noises, and infectious viral and bacterial diseases all increase a child's risk.
Most hospitals routinely screen a newborn's hearing, but it's important to remain vigilant and watch for problems following birth.
Signs of Hearing Loss in Infants
Babies and very young toddlers can't yet communicate to you when something is wrong. It's important to look out for key hearing milestones and take note of any abnormalities. The following warning signs may indicate a hearing problem in your infant.
Newborn to 3 months
Doesn't startle at loud or sudden sounds
Doesn't respond to sounds, voices, and music
Doesn't recognize familiar voices
Doesn't awaken when disturbed by nearby voices or other sounds
Doesn't make vowel sounds
Isn't soothed by soft sounds
4-8 months
Doesn't turn eyes or head in direction of sound
Doesn't change facial expressions when exposed to voice or loud noise in a quiet setting
Doesn't enjoy playing with a rattle or other toys that make sounds
Doesn't try to imitate sounds
Doesn't babble
Doesn't respond to "no" or other changes in tone of voice
9-12 months
Doesn't respond to name
Doesn't vary pitch when babbling
Doesn't respond to music
Doesn't imitate sounds or use simple words like "mama" or "bye-bye"
Doesn't respond to soft sounds such as "shush"
Doesn't make consonant sounds when babbling
Taken individually, these signs don't necessarily mean your infant has a hearing problem. But if your child exhibits more than one of these indicators, or the behavior continues, we urge you to schedule an appointment with their pediatrician or an audiologist in Louisville as soon as possible. When it comes to your child's speech and language development, it's always better to err on the side of caution.