Two to three out of every 1,000 babies are born with a hearing impairment in Louisville. Now that newborn hearing screenings are routine, most of these infants are diagnosed right away—a key step in preventing delays in speech-language, academic and social development. Parents face many challenges in caring for their deaf or hard of hearing children, but a little knowledge will help ensure they are meeting their kids' needs.
Facts About Pediatric Hearing Loss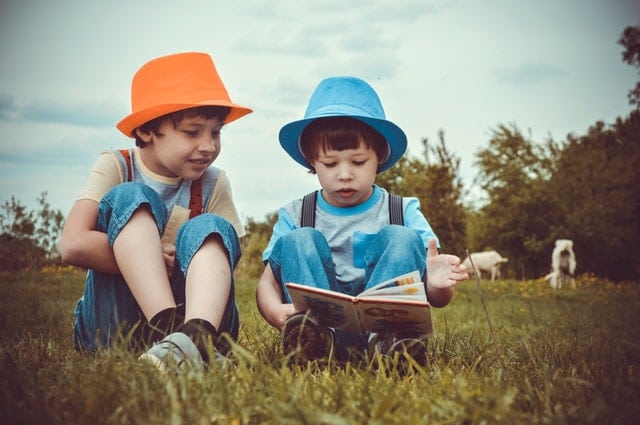 Your Louisville audiologist would like to share the following facts about hearing loss in children.
Nine out of 10 children with hearing loss are born to parents with normal hearing.
Deafness is a spectrum, similar to autism. People with a mild hearing loss might identify as deaf while those with severely impaired hearing might identify as hard of hearing—it depends on each individual's personal experience and comfort level.
Hearing problems in children are often misdiagnosed as learning disorders such as ADHD or other forms of cognitive impairment. This misunderstanding delays them from receiving the treatment services necessary to ensure adequate academic and social development.
Children are unlikely to report hearing loss because if they have grown up without hearing, not hearing is "normal" to them.
Deaf and hard of hearing children often develop compensatory strategies, including lip reading or copying the actions of their hearing peers. These children may be labeled as lazy, stubborn, slow or defiant when the reality is, they are unable to hear classroom instructions.
Children with hearing loss may struggle with social skills and relationships, because they don't experience "passive learning" early in life. Hearing children learn social skills by paying attention to conversations of others.
Deaf and hard of hearing children don't always receive the hearing services they need. Often, they must be sent outside their home district to receive services. Because it costs the district money to transport children in need, not all schools are forthcoming when it comes to providing parents with information about their child's needs and options. Be an advocate for your child. Profoundly deaf students are more likely to be referred for services than those who are hard of hearing.
Children with mild to moderate hearing loss are more likely to experience feelings of isolation than profoundly deaf students, and are more likely to fall through the cracks, according to the American Academy for Speech and Hearing Loss Association (ASHA).
The average reading level of a person who did not receive appropriate intervention or amplification as a young child is limited to the fourth grade.
Section 504 of the Individual with Disabilities Education Act (IDEA) spells out the unique educational needs of deaf and hard of hearing students under the title "Special Considerations for deaf and hard of hearing students." This is a federal law.
Few Special Education professionals are trained in deaf education. Most states have specific requirements for teachers of deaf and hard of hearing students.
Deaf culture should be recognized and embraced. Their principal form of communication, American Sign Language (ASL), helps them forge connections with others who are deaf. ASL is the third most commonly used language in North America and is often available as a foreign language elective. It can be taught to babies as young as six months old; sign language helps your infant express themselves with gestures before they can speak with words, which in turn helps them learn to speak sooner.
Hearing aids are often an effective solution for even young children. Because their ears are still growing, behind-the-ear (BTE) styles are usually recommended. Hearing aids do more than just amplify sound; they filter out background noise, helping kids process speech more quickly.
Children who are profoundly deaf might require cochlear implants in order to communicate. It's important to know that these devices don't provide realistic sound; it takes intensive training with an experienced audiologist for patients to be able to interpret the noise they are hearing. Those who were born deaf tend to adjust better to cochlear implants than people who were able to hear in the past.
Bone anchored hearing aids (BAHA) are another option for some hard of hearing patients with a conductive hearing loss.
Deaf and hard of hearing people are able to do many of the same things as their normal-hearing peers including playing musical instruments, driving a car, attending college and having a career. They are limited only by society's expectations.
For more information on parenting a child with hearing loss, contact a Louisville audiologist.
Related Hearing Loss Posts:
---
Other Louisville Audiologists Office Locations
Jeffersonville
275 Quartermaster Ct
Jeffersonville, IN 47130
(502) 584-3573
Louisville Hearing Academy
111 E Kentucky St
Louisville, KY 40203
(502) 515-3320