Now that school is back in session, Louisville parents are once again getting into the habit of packing lunches, helping with homework questions and making sure their kids have the right supplies. While these are all essential to the learning process, have you made sure your kids' ears are ready for the school year? Ensuring your child's hearing health is optimal is an important, but often-overlooked, part of the back-to-school process!
How Hearing Loss Affects Children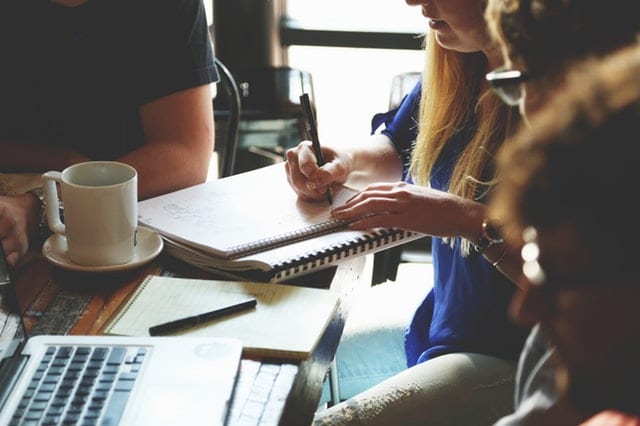 It's estimated that three million children in the U.S. experience hearing loss. That translates to roughly 15 percent of kids in Louisville between the ages of six and nineteen. Hearing loss can directly affect learning in the following ways:
Two to three out of every 1,000 children in the U.S. are born with a measurable hearing loss in one or both ears
Younger children require up to 20,000 hours of listening in infancy and early childhood to form a good basis for reading
Kids with hearing loss can miss up to one-third of classroom instruction
The World Health Organization estimates that one billion children across the globe are at risk of developing hearing loss as a result of unsafe listening practices. This statistic is especially alarming given the negative impacts of hearing loss on academic performance and social development. Undiagnosed hearing loss affects your student's speech development and learning skills. Hearing loss is often mistakenly attributed to a learning disability or behavioral problem.
Your Louisville audiologist recommends watching for the following signs of hearing loss in your child.
Limited or poor speech development
Doesn't respond to their own name
Frequently inattentive
Fails to respond or inappropriate response to conversational-level speech
Watches TV at higher volume levels
Frequent ear infections
Appears easily frustrated when there is excessive background noise
If your child is displaying any of these signs, it's important to have their hearing checked by a Louisville audiologist—especially if they appear to be struggling with their schoolwork.
If your child has already been diagnosed with hearing loss, take steps to ensure they have a successful school year. Hearing aids require routine maintenance; make sure to have them cleaned and change out the tubing on a regular basis. Have a Louisville hearing professional check the earmolds to make sure they fit well; kids are constantly growing; even though their hearing aids might have fit perfectly last year, don't assume the same will be the case this year! Taking these steps will help ensure your child doesn't miss out on important classroom instruction.
Even if your child hasn't been diagnosed with hearing loss, teaching good hearing habits now will help prevent future problems. Make sure they wear earplugs whenever participating in noisy activities such as concerts, sporting events, watching movies and playing video games. Monitor the volume when they listen to music, ensuring it's set to no more than 60 percent of maximum, and consider investing in noise-canceling or volume-limiting headphones.
For more information on childhood hearing loss, contact a Louisville audiologist.
Related Hearing Loss Posts:
---
Other Louisville Audiologists Office Locations
Downtown Louisville
117 E Kentucky St, Louisville, KY 40203
(502) 584-3573
Louisville Hearing Academy
111 E Kentucky St, Louisville, KY 40203
(502) 515-3320