Hearing aids are complex electronic devices. While they are built to provide years of amplification, they will not last forever. Below is a list of the top three reasons why your hearing aids may not be working.
Your Hearing Aids Are Not Well Taken Care Of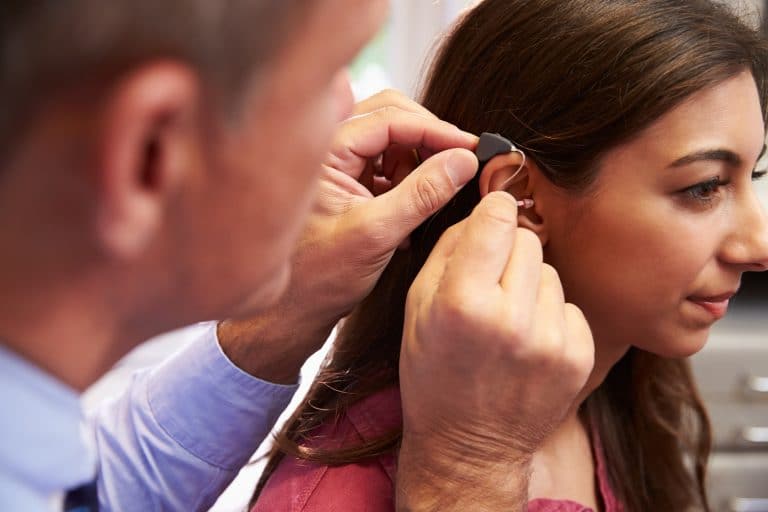 Hearing aids spend all day in your ears – not the most hospitable of environments. They are exposed to dirt, debris, oil from your skin and earwax. If not properly cleaned, the small holes and crevasses in your device can get clogged, which can prevent them from working.
You should incorporate daily cleanings into your normal routine. This is as simple as using a soft, dry cloth to wipe off the hearing aids before you go to bed. Purchasing a dehumidifier can also help prolong the life of your hearing aids by removing any moisture that has built up in the devices throughout the day.
Your Hearing Aids Were Not Well-Fit
There is no-one-size-fits-all for hearing aids, as both your hearing loss and the shape of your ears is unique. This is why the hearing aid fitting process is so important.
During a hearing aid fitting, your audiologist makes sure the devices sit comfortably in your ears and that they are providing enough amplification for your degree of hearing loss. This process may take a bit of trial and error in order to get right, as the demands of the real world are constantly changing.
If you don't think your hearing aids are meeting your needs, they may simply need to be reprogrammed.
Your Hearing Has Changed
Hearing loss is a progressive condition that gradually changes over time. The degree of hearing loss you had when you originally got your hearing aids may have changed after a few years. If you find it hard to communicate when in an environment with a lot of background noise, such as the Louisville Farmers Market, or think your hearing aids are not providing the same level of care they were previously, there is a good chance that they need to be reprogrammed to suit your new degree of hearing loss. In order to determine if this is the cause of your hearing aid performing poorly, your audiologist will conduct a hearing test. The audiogram from this test will be compared to your previous results to see how much your hearing has changed over time.

To learn more about hearing loss or to schedule an appointment with an expert, contact Heuser Hearing Institute today.
Learn More About Hearing Aids