As the global pandemic continues, we are all figuring out how to adapt to this new normal. While many schools across Kentucky hoped to open back up at the start of the year, more are opting to utilize distant learning to help keep our children safe. This change is challenging for all children, and especially so for those with hearing loss.
Below is a list of ways you can help your children with hearing loss succeed at remote schooling.
Set Up a Quiet Workstation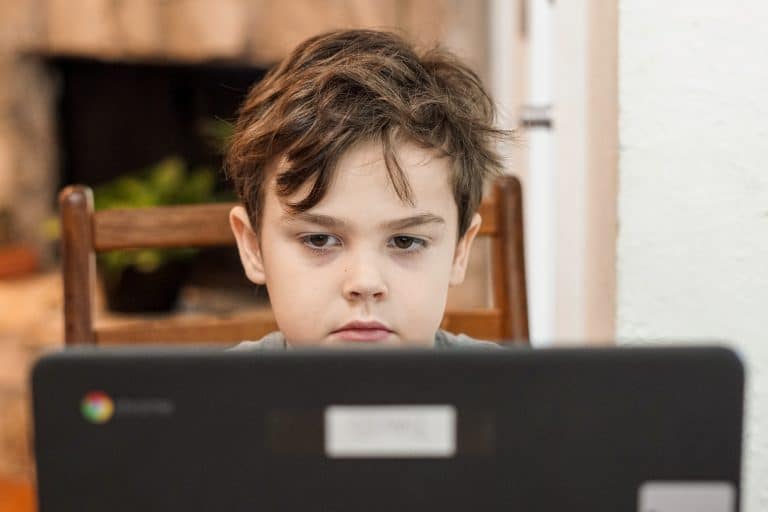 Pick a place in your home and designate it as your child's spot for virtual learning. This gives them a sense of order and control. Make sure the area in a place where you can reduce background noise, as children with hearing loss have a hard time understanding speech in a noisy environment. To do this:
Close windows and doors
Turn off loud appliances
Implement house-wide quiet hours that fit well with everyone's school and work schedules
Get to Know the Technology
Before the start of school, familiarize yourself with the video conferencing platform your child will be using. Many include the option to turn on closed captioning and to record the lesson, allowing your child to watch it again if they missed any important information the first time it was presented.
Check Their Hearing Aids
It is important to make sure your child's hearing aids are working well in order to give them the best chance of success in the upcoming school year. Make sure the devices sync with the computer and are able to seamlessly stream the audio from the conferencing platform.
Bringing their hearing aids into our office for a clean and check appointment is recommended. This gives us the opportunity to assess the devices and preemptively complete a repair that may be needed soon.
Use Assistive Listening Technology
While hearings aids are instrumental in your child's hearing loss treatment plan, their hearing experience can often be improved through the use of additional technology. Devices such as microphones and speakers connect to their hearing aids via Bluetooth™ and can reduce background noise and make the voice of their teachers easier to understand.
To learn more about preparing your child for this unconventional schoolyear or to schedule an appointment with a pediatric hearing professional, contact Heuser Hearing Institute today.
Learn More About Hearing Loss