While vision is the most important sense you rely on while driving, your hearing also plays a crucial role in helping you be aware of your surroundings while on the road. If you have a hearing impairment, be sure to follow these tips to stay safe.
Wear Hearing Aids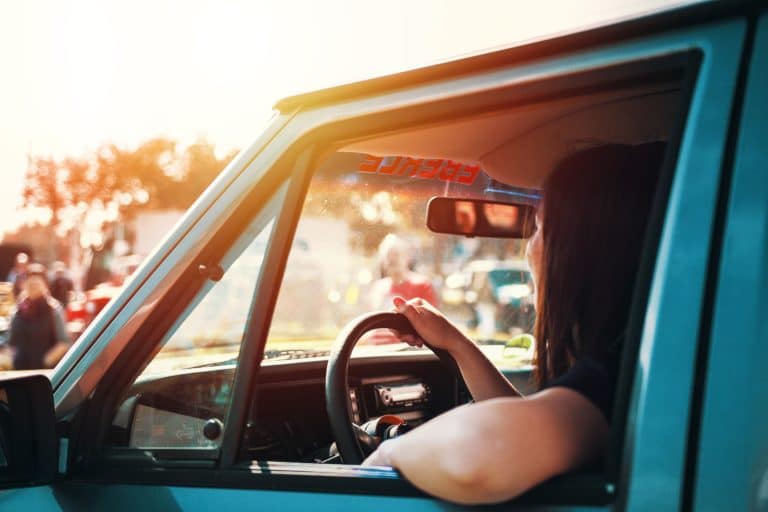 If you already have a set of hearing aids, be sure to wear them! While it may be tempting to slip them out during a long trip (especially if your kids are arguing in the back seat), they help you stay alert to honking horns and approaching sirens. If you have hearing loss but have not yet ordered hearing aids, there is no better time than now.
Change/Charge Batteries
Your hearing aids are rendered useless if the batteries are dead. Before taking off, make sure to change the batteries. If you have a rechargeable model, charge them up before you go. Do not change your batteries while driving if they die mid-trip.
Turn Down/Off the Radio
While it is tempting to play music or turn on a podcast while driving, these sounds may distract you from important warning sounds – this is true even for people without hearing loss. If having the radio on is important to you, be sure to keep it as low as you can while still being able to hear it.
Turn the GPS Up
While your music should be down, your GPS sounds should be up. Don't rely solely on visual cues from your GPS, as this will detract attention from the road. Also, don't keep the volume of the GPS so low you have to strain to hear it.
Install a Large Rearview Mirror
Some states require hearing-impaired individuals to install an extra-large rearview mirror in their car in order to stay more aware of what's going on behind them. Even if your state doesn't, it is a good idea to do.
Keep the Windows Up
Not only does wind noise cover the sounds of sirens or other warning sounds, moisture and wind can damage your hearing devices.
For more information or to schedule an appointment, schedule an appointment with Heuser Hearing Institute today.
Learn More About Hearing Loss