Ear infections are the most common reason parents bring their kids to the doctor in Louisville.
They occur when fluid builds up in the middle ear, resulting in pain and discomfort.
Younger children are unable to verbalize how poorly they are feeling, leaving parents reliant on a pediatrician or ear, nose and throat specialist for a diagnosis.
If not detected in time, an ear infection may lead to permanent hearing loss or other complications such as meningitis.
An Otoscope Has Limitations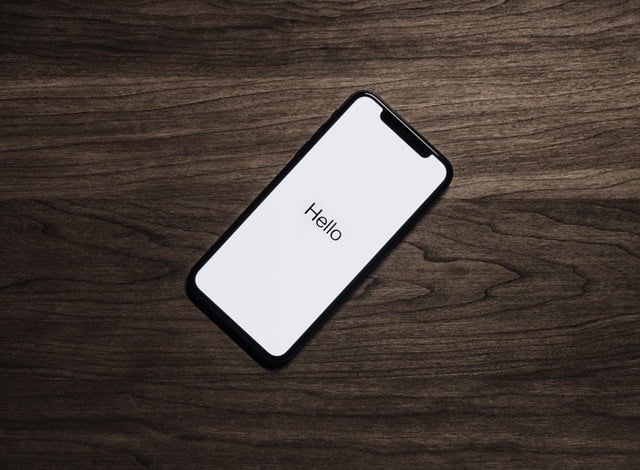 An estimated two million children develop middle ear infections annually.
Much of the blame has to do with their anatomy; kids have narrower Eustachian tubes and smaller ear canals, making them more susceptible to ear infections and fluid buildup.
Doctors typically rely on lighted instruments called otoscopes to visually examine the ears, but these don't always provide them with the full story of what's going on.
"An otoscope has a 51 percent chance — a coin flip — of telling you whether or not there's fluid in the child's ear," says Justin Chan, a computer scientist at the University of Washington.
Indeed, it often takes a visit to a specialist to properly diagnose an ear infection, but not all parents take the time to obtain a referral or schedule a visit, especially when their child's pediatrician recommends taking a wait-and-see approach – common medical advice given that most infections clear up on their own after a few days.
Chan believes this is an unnecessary risk; as a result, he and his colleagues examined a new smartphone app that can identify the presence of fluid in a child's ear.
The results, published in this month's Science Translational Medicine, found that the app – versions are available for both iPhone and Android users – is easy for both physicians and parents to use, requiring nothing more than a small paper funnel that can be made at home using a piece of paper and directions in the app.
The funnel is placed on the outer portion of the ear; once positioned, the app emits a chirping sound into the ear and a machine learning algorithm built into the app deciphers sounds that are picked up in response to determine the presence of fluid in the ear.
Chan likens the process to tapping on a wine glass. "Depending on whether it's empty or not," he explains, "It's going to sound different."
Admittedly, the test group was quite small, with only 98 total patients participating, but plans are underway for additional, larger studies.
In order for the app to work properly, children must sit still for a second or two.
This isn't a long time by any means, but when the child is in pain, even a couple of seconds can feel like an eternity.
The app is still in the early stages of testing and not yet available to the public, but once it's released – the target date is about a year away – Chan's team predicts about an 85 percent accuracy rate in detecting fluid in the ear – on par with the tools a specialist uses and definitely better than a pediatrician using an otoscope.
Chan's team envisions utilizing the app in conjunction with telemedicine.
Results could be shared electronically with the doctor, who would then decide whether an appointment with a specialist is warranted.
This would result in lower costs and fewer visits to health clinics.
Your Louisville audiologist can recommend other smartphone apps to help children with hearing loss and additional medical issues.
---
Related Hearing Loss Posts:
---
Other Louisville Audiologists Office Locations
Downtown Louisville
117 E Kentucky St, Louisville, KY 40203
(502) 584-3573
Louisville Hearing Academy
111 E Kentucky St, Louisville, KY 40203
(502) 515-3320