Hearing loss may be more common in older adults, but it can affect people of all ages – even kids.
Hearing-impaired children in Louisville face even more challenges than adults; not only do they struggle to communicate, but depending on their age, they can experience developmental delays, have trouble adjusting socially and suffer from academic and behavioral problems.
Help your kids avoid hearing loss by teaching them good habits as soon as they are old enough to understand and follow directions.
Pediatric hearing loss is either the result of congenital conditions or acquired causes.
What is Congenital Hearing Loss?
Congenital hearing loss refers to a condition that is present at birth. It may be caused by heredity or conditions that occur in utero or during the birth process. The most common congenital causes of hearing loss are:
Genetic factors. About half of all cases of congenital hearing loss in children are the result of genetics. Genetic hearing loss is grouped into three categories:

Autosomal dominant hearing loss. This occurs when one parent carries the dominant gene for hearing loss and passes it on to the child, who has a 50 percent chance of being born with hearing loss him/herself. The risks are even greater if both parents have the dominant gene or if both grandparents on one side of the family have hearing loss caused by genetic factors. Typically, the parent with the dominant gene is also experiencing hearing loss.
Autosomal recessive hearing loss. A child whose parents have normal hearing has a 25 percent chance of being born with hearing loss when one parent carries a recessive gene.
X-linked hearing loss occurs when the mother carries a recessive trait for hearing loss on the sex chromosome. This type can only be passed on to boys.

Prenatal illnesses, infections and toxins. Hearing loss that is not hereditary in nature may be caused by prenatal illnesses or infections such as intrauterine viruses, maternal diabetes, toxemia, anoxia (lack of oxygen) and prematurity.
What is Acquired Hearing Loss?
Acquired hearing loss is an impairment that occurs after birth. It can develop at any age and may be the result of a disease, accident or injury. Common causes of acquired hearing loss include:
Ear infections
Measles
Mumps
Meningitis
Chickenpox
Encephalitis
Head injury
Ototoxic medications
Noise exposure
Healthy Hearing Habits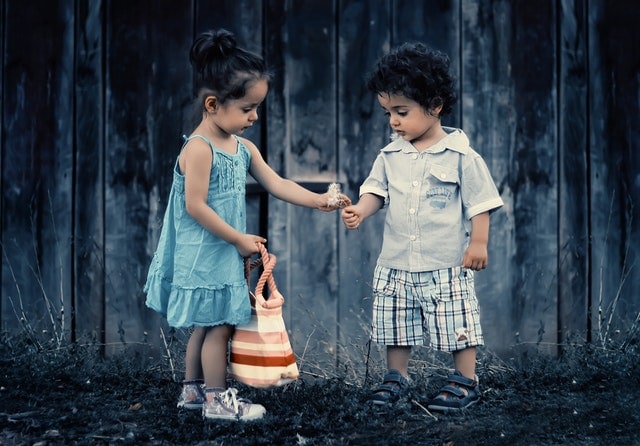 Obviously, there is nothing you can do to prevent congenital hearing loss.
Those who carry the recessive gene might not even realize it until after their child is born.
But practicing healthy hearing habits will help protect your child against hearing loss.
First and foremost, make sure your child's immunizations are up to date.
Vaccinations are a safe and effective way of preventing once-common childhood illnesses such as measles and mumps, both of which can damage hearing.
A recent increase in the number of cases due to a misguided anti-vaccination effort illustrates the importance of having your child inoculated.
Schedule an appointment with your child's pediatrician at the first sign of an ear infection. As common as these are, it's always a good idea to seek treatment as soon as possible in order to avoid the risk, though rare, of permanent hearing damage.
Stress the importance of listening to music smartly, not loudly.
If your kid likes to rock out to his or her favorite tunes through earbuds or headphones, teach them to keep the volume level at no more than 60 percent of maximum, and stress the importance of taking a break every hour or so to give their ears a rest. The same holds true for watching television.
When participating in noisy activities such as sporting events, concerts or riding a dirt bike or other loud vehicle, insist your child wears hearing protection at all times.
For additional tips on preserving your child's hearing, reach out to your Louisville audiologist today.
---
Related Hearing Loss Posts:
---
Other Louisville Audiologists Office Locations
Downtown Louisville
117 E Kentucky St, Louisville, KY 40203
(502) 584-3573
Louisville Hearing Academy
111 E Kentucky St, Louisville, KY 40203
(502) 515-3320