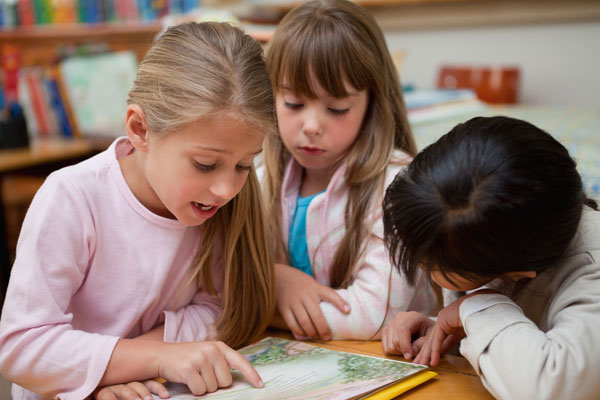 Before the 1990s, the average of age of diagnosis for congenital hearing loss was 2 ½ to 3 years old.1 This often resulted in children missing 2-3 years of language exposure at a critical point in their development.
In the late 90s, as diagnostic technology improved, state Early Hearing Detection and Intervention (EHDI) programs expanded, the age of identification decreased to about 3 months of age2 allowing for early intervention services, language exposure (signed or oral) and better outcomes for children with hearing loss.
The End of the Kentucky EHDI Program
The Kentucky EHDI program has largely been a success with 98 percent of Kentucky babies screened before they leave the hospital.3 The loss to follow-up/loss to documentation rate was less than 10 percent for Kentucky in the 2013 reporting year, which was lower than the national rate of 32 percent.4 Unfortunately the proposed federal budget for the 2018 fiscal year eliminates funding for EHDI.
Although it also calls for increased funding for the Maternal and Child Health Block Grant, which could potentially be used to fund EHDI on a state level, individual states would have some discretion on how to appropriate those funds. Reduction of funding could potentially have serious consequences, not only for deaf and hard of hearing children and their families, and create a long-term financial impact, as well.
It has been estimated that if a child with hearing loss is identified early and given appropriate intervention services, more than $400,000 can be saved in special education costs by the time that child graduates high school.5
Other Impacts
In addition to the elimination of EHDI, the 2018 budget also reduces state grants for the Individuals with Disabilities Education Act (IDEA) by $113 million, forcing states to pay a greater share of funding for special education.
If the budget passes as is, deaf and hard of hearing children may need more intensive educational services long-term due to late identification, but states will have less funding to provide those services. The budget will likely undergo several revisions before congressional approval and it's important that our elected representatives understand the implications of their decisions and recommendations.
"Talking Points (EHDI Phase II Campaign)" American Speech-Language Hearing Association. September (2008).

Karl R. White, "Newborn Hearing Screening," in Handbook of Clinical Audiology, 7th ed., Edited by Jack Katz, Marshal Chasin, Kristina English, Linda J. Hood, & Kim L. Tillery (Chicago: Wolters Kluwer, 2015), 446.

"Early Hearing Detection and Intervention." Kentucky Commission for Children with Special Healthcare Needs. (15 June 2017).

Centers for Disease Control and Prevention, Early Hearing Detection and Intervention (EHDI) Program: Final Report, by Marcus Gaffney & Eric Cahill.

Karl R. White and and A. B. Maxon, "Universal Screening for Infant Hearing Impairment: Simple, Beneficial, and Presently Justified," International Journal of Pediatric Otorhinolaryngology 32, (1995): 201-211.