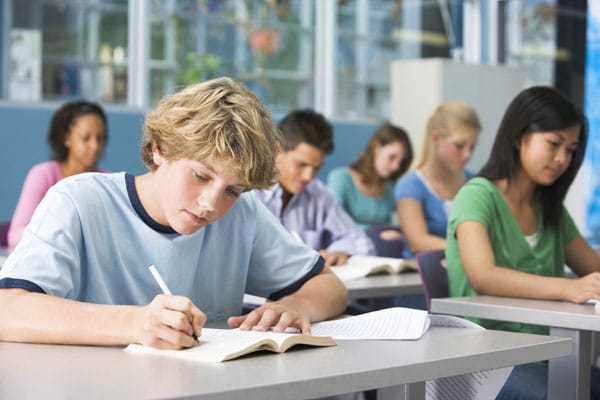 One of the most rewarding things a parent can experience is witnessing their child shine in an academic setting. When children excel in school, they often have a greater number of opportunities during their transition into early adulthood. That's why we do our best to give our children every possible advantage. At Heuser Hearing Institute, we understand how it feels to want what's best for your child, so we encourage all parents to learn more about the effects speech and hearing impairments may have on children.
Parents are often surprised to learn that hearing loss or communication delay can significantly impact a child's intellectual and emotional development. When left untreated, it may also negatively affect his or her social skills. Children experiencing a developmental delay will likely have more difficulty in school than their peers.
To prevent a delay from negatively affecting your child's education, early intervention is key. When communication conditions are treated early and are managed effectively, normal growth and development is possible. At Heuser, we offer a comprehensive Early Intervention Program that aims to assess, diagnose and treat developmental delays. Some of our services include:
In-home assessments
Communications testing
Hearing loss and auditory treatments
Speech-language therapy
Education
Group intervention
If you suspect your child may be exhibiting signs of hearing loss or speech delay, contact our office today. Our highly-trained staff includes some of the best audiologists and speech pathologists in Louisville. Our family-friendly clinic provides exceptional advanced preschool programs and the kindergarten programs for children with speech and language challenges. To learn more, contact our office today at (502) 584-3573.