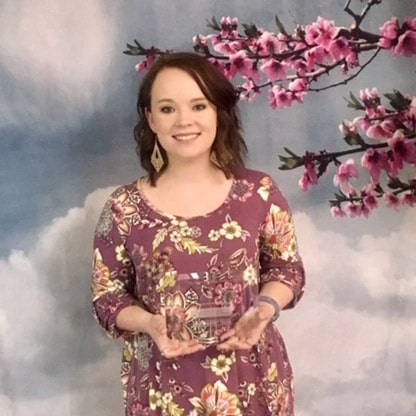 Teacher Katie Telek of Heuser Hearing & Language Academy is being honored by the Metro Disability Coalition of Kentucky with the 20th "Breaking Barriers Spotlight Award" for her dedication to enriching the lives of students. Telek has an undergraduate degree in Deaf and Hard of Hearing Education from Eastern Kentucky University, she is currently pursuing her Master's degree in Interdisciplinary Early Childhood Education.
Telek is in her second year of teaching at Heuser Hearing & Language Academy and is credited with playing a very big part in the development of their nationally recognized STREAM lab that was developed last year to help deaf or hard of hearing students learn science, technology, reading, engineering and math. She is the first Heuser teacher to be recognized with this designation and when asked about the award stated, "I was not expecting to receive this award by any means, but I am extremely proud to share it with the amazing staff and students of Heuser that make each and every day fulfilling for me."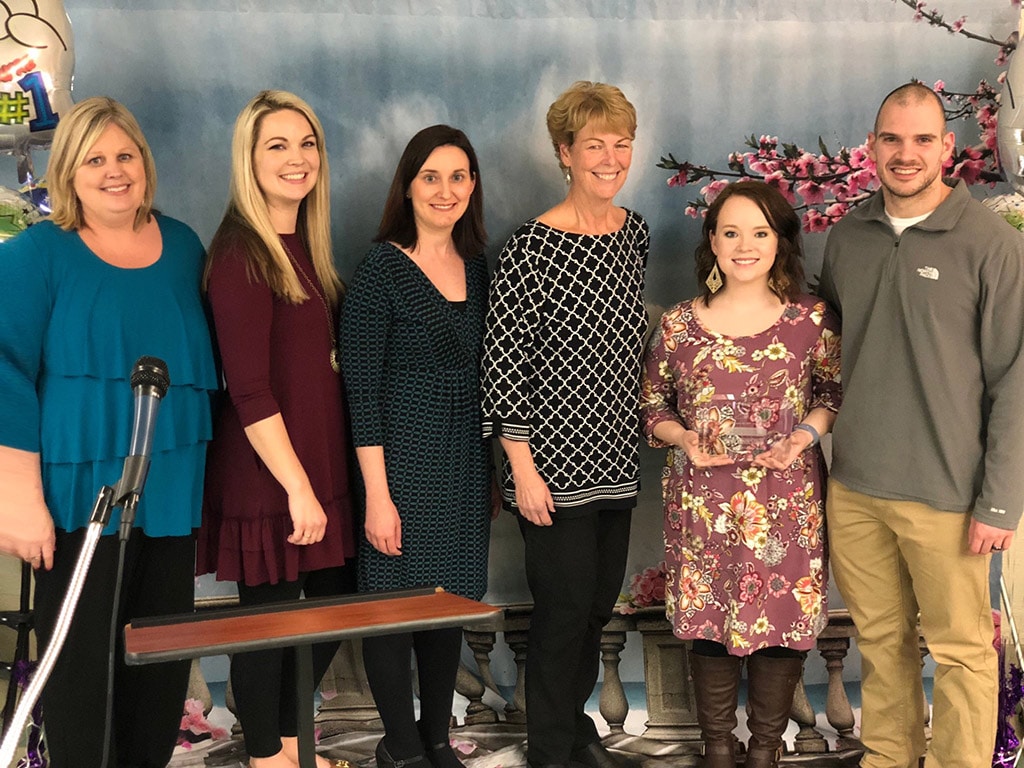 Education Director of Heuser Hearing & Language Academy Debbie Woods stated that, "Katie is the embodiment of what a teacher should be in today's world. She is caring and committed but she is also very imaginative in what is possible within her classroom that can be directly seen with the development of the STREAM lab."
The Metro Disability Coalition is a Jefferson County based organization that works year round to help those with disabilities receive a greater quality of life. Some previous recipients of their "Breaking Barriers Spotlight Award" include Dawne Gee and Patrick Henry Hughes among very influential others.
The award ceremony for the "Breaking Barriers Spotlight Awards" will take place on March 18th, 2019 at Our Lady of Sorrows Bingo Hall located on 770 Eastern Parkway. There will be a reception before the event at 5:30PM with the actual ceremony commencing at 6:00PM. The event is open to the public and is free for all to attend.
###
About Heuser Hearing & Language Academy
Since 1948, Heuser Hearing & Language Academy (HHLA), formerly the Louisville Deaf Oral School, has provided early intervention for children who are deaf and hard of hearing. Their goal is to give each child a strong foundation from which to build a promising future. From birth to three, each child receives services through our Parent Infant Program. Once they turn three, they enter the Academy where they also receive intensive speech-language therapy, art therapy, music therapy and dance. Today the Heuser Hearing & Language Academy, on the campus of the Heuser Hearing Institute is a resource for over 150 students a year.
For more information contact www.thehearinginstitute.org