Hearing Aids Need Daily Maintenance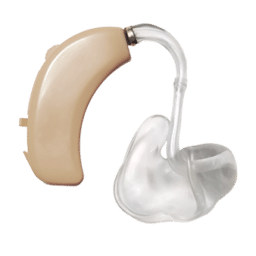 What do Phonak, ReSound and Oticon hearing aids all have in common? Besides for being the leading hearing aid manufactures in the industry, all of their hearing aids need daily maintenance to keep them in tip-top shape.
Would you buy a luxury car and never change the oil? What about a plant you never plan to water? Of course not. This is the same idea behind a hearing aid. With this pricey purchase comes some simple daily tasks that are recommended by your Louisville audiologist to extend the life of your device.
Check The Batteries
Check the batteries. Hearing aid batteries are not like the regular mercury ones most of us are used to. Instead of slowly draining over time, zinc batteries will seemingly go from full power to dead in an instant. Using a battery tester every morning is the only way to determine if your hearing aid will last the whole day. You should always keep extra batteries with you, just in case.
Clean the Hearing Aid
Clean the hearing aid. Removing any buildup of earwax, dirt or grime at the end of the day is important. You can use a soft, dry cloth to clean the hearing aid itself and a mild soup solution for the earmold portion (this is the part that goes in your ear canal). Before you reattach the earmold to the device, make sure it is completely dry.
Remove Moisture
Remove moisture. Your hearing aid spends most of its life inside your ear; just imagine how much moisture becomes trapped inside. A hearing aid drying container or a dehumidifier should be used to remove the excess moisture. It is important to take the battery out of the hearing aid before you place it in the container overnight.
This may sound like a lot of work. But spending a few minutes every morning is nothing compared to the time and money it would cost to have to frequently visit your Louisville audiologist for repairs.v