Hearing loss doesn't only affect seniors and older Americans.
An estimated three million children in the U.S. struggle with hearing loss to a certain degree – a fact that poses daily challenges.
For parents in Louisville with a hearing-impaired child, even simple activities that others take for granted, such as traveling, require extra planning.
The Challenges of Air Travel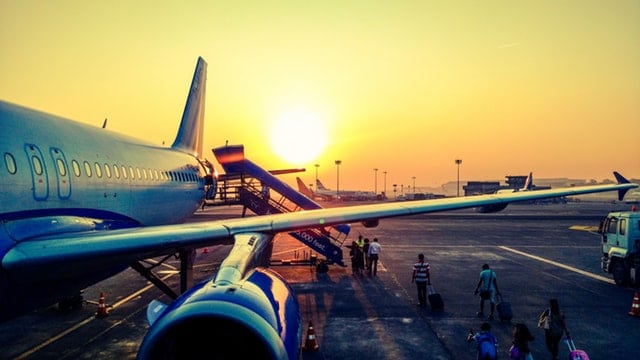 Approximately 48 million Americans have hearing loss, and over one-third of children with a hearing impairment in Louisville are under the age of three.
Now that it's summer, many families are planning vacations.
When you have a child with hearing loss, you have more to worry about than making sure you've packed enough socks.
A successful trip is dependent upon lots of preparation in advance.
Dr. Ivette Cejas, an assistant professor with the University of Miami Health System's Department of Otolaryngology, works closely with families dealing with pediatric hearing loss.
"Oftentimes, our families of kids with hearing loss really struggle in knowing how to prepare in order to travel," she says. "Be ready, be prepared, kind of have a little checklist of what things they need to be traveling with."
Item #1 on that checklist should involve speaking to your child's audiologist in Louisville before booking any reservations.
Make sure there are no medical issues or concerns that would interfere with a family vacation.
Once you've cleared the trip with their audiologist, it's time to start thinking about what you are going to pack into your child's suitcase.
Obviously, their hearing aid, cleaning kit and batteries are top priorities. Bring lots of extra hearing aid batteries – more than you think you'll need!
If their aids run on rechargeable batteries, don't forget the charger (and have regular batteries as a backup in case something happens to the charger).
If you're traveling to a humid climate, such as Florida or Hawaii, consider buying a dehumidifier to remove moisture from the hearing aids at night.
Always pack hearing aids and supplies in a carry-on bag – the airlines are notorious for losing checked luggage.
Once you get to the airport, you'll have to deal with TSA security checkpoints.
If your child wears hearing aids or cochlear implants they do not have to be removed before going through the metal detector, but x-ray equipment can damage the programming on these devices, so avoid placing them on the conveyor belt. Just let security personnel know in advance and they can manually check your bags.
It's a good idea to notify the airline in advance that you will be traveling with a hearing-impaired child.
There are often special services available to families, such as early boarding and choice seating.
And should your child somehow get separated from you – hey, we've all seen "Home Alone" – airline staff will know they are hearing-impaired and will help ensure your child is taken care of.
Preparation doesn't end once your plane touches down.
Let hotel staff know about your child's hearing impairment so they can help you out with any special accommodations if needed.
By following these tips, you'll be able to enjoy a fun-filled vacation that will bring a lifetime of family memories!
If you have any other questions about traveling with a child with hearing loss, your Louisville audiologist is an excellent resource for information.
Related Hearing Loss Posts:
---
Other Louisville Audiologists Office Locations
Downtown Louisville
117 E Kentucky St, Louisville, KY 40203
(502) 584-3573
Louisville Hearing Academy
111 E Kentucky St, Louisville, KY 40203
(502) 515-3320