What do spoons have to do with soccer and hearing health?
Read on to find out!
World Cup 2018 – Spoons of Victory!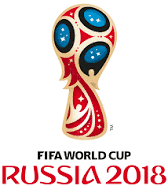 The World Cup begins June 14 and will run until mid-July. The tournament is hosted by Russia and games will be played across 11 cities.
While you can expect rowdy and loud fans, FIFA decided the infamous vuvuzelas of the 2010 South African World Cup were just too loud. With stadiums exceeding 100 decibels, ear injuries were guaranteed.
For 2018, we are saving the ears. The official celebratory noisemaking device for World Cup 2018 is wooden spoons, which will provide a safer, but every bit as fun, percussive sound. Heuser Hearing Institute is throwing up the spoons in celebration!
Protect Your Ears
With World Cup stadiums exceeding 90 decibels, have fun and be smart. Simple earplugs can be purchased at any pharmacy or sporting goods store for less than $10.00. If you enjoy your soccer with fans in a stadium, consider custom made earplugs.
While supplies last, free disposable earplugs are available at Heuser Hearing Institute's downtown Louisville clinic at 117 E. Kentucky St. Also think of Heuser for all your ear gear including custom plugs, hearing protection and swim plugs.
Heuser Hearing Institute gives a round of applause to the 2018 World Cup for inclusion of hearing impaired individuals from all over the world. In addition to closed captioning for the games and highlights, FIFA will create and promote 64 match report videos in International Sign Language.
With soccer being the world's most loved sport, Heuser Hearing Institute wants to give a shout out to FIFA for protecting the ears of the fans with wooden percussion spoons over the vuvuzela and being mindful of inclusion of deaf and hard of hearing fans with closed captioning and signed language
Hearing Safety in Louisville
With the beginning of the 2018 World Cup and Louisville's love of soccer, Heuser wants to talk ear and hearing safety. Little fans always need hearing protection and sometimes big fans need protection, too. Use good judgment and protect your hearing.
While most injuries in soccer occur to the knees, legs and ankles, there are occasional head blows and concussions. A blow to the head can cause sudden hearing loss that is either permanent or requires medical management.
In addition, post concussive vertigo is commonly a result of damage to the ears. While this can be easily treated, most delay treatment because they assume the dizziness is related to the concussion. Don't delay; the ears are likely the prime culprit.
Above all else, have fun watching the 2018 World Cup and don't forget your spoons!