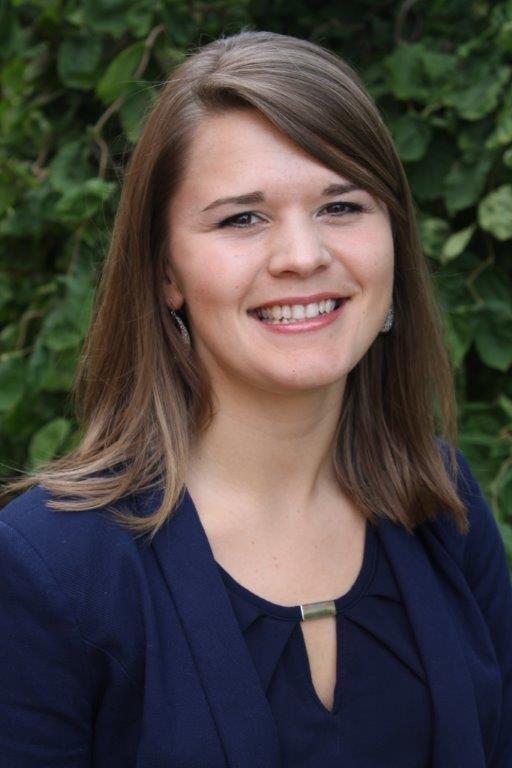 Lindsey Nolan has been a speech-language pathologist at Heuser Hearing and Language Academy for a little more than two years. She works with children in early intervention, school and clinic settings. A native of Elizabethtown, she loves living in Louisville because there's always something fun to do or a new restaurant to try.
Lindsey has always been interested in hearing loss because her mom wears hearing aids. But it wasn't until she was completing her undergraduate work at Western Kentucky University that she chose her path. While observing different professions, she listened to a speech therapist sharing stories of non-verbal children saying "hi" for the first time with help from a hearing professional and she was hooked. "I knew my calling in life was to help others, but I didn't know in what way at the time. The more I looked into speech therapy, the more I knew it was the right path for me," she says. After completing her master of science in Speech Pathology at The University of Louisville, she set her sights on a career in speech therapy and pathology.
Lindsey believes working at Heuser Hearing and Language Academy with the deaf and hard of hearing has been a perfect fit for her. "I've always loved working with children and I especially love hearing a child say their first word and seeing the parents' faces light up," she says. She believes one of the most important parts of her job is educating parents to ensure carryover for their child's speech and language skills in all settings.
When asked about the future of hearing health and technology, Lindsey is optimistic. "Hearing technology has improved a lot in the last five to ten years, so I foresee exponential growth in the coming five to ten years as well," she explains, and is convinced it will expand even more as technology improves and devices continue to get smaller and even more advanced.
If you are interested in scheduling an appointment with Lindsey or one of the other speech-language pathologists at Heuser Hearing Institute, please call (502) 584-3573.