May is Better Hearing & Speech Month, an annual occasion designed to raise awareness of hearing loss and speech problems. Originally created in 1927 by the American Speech Language-Hearing Association (ASHA), in 1986 President Reagan issued a formal proclamation designating May as the official month to heighten public awareness about hearing loss and speech disorders.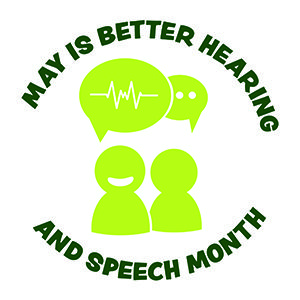 It's also the perfect time to educate people on the prevalence of hearing loss. One out of three adults 65 and older experiences some degree of hearing loss; by the age of 75 that number jumps to one out of two.
Hearing exams are the best way to detect hearing loss early, when there are more treatment options available. They enable an us to identify problems before they worsen and recommend treatment to those who might otherwise struggle with the effects of hearing loss, including depression, social isolation and cognitive decline.
We provide hearing solutions! We invite you to call (502) 584-3573 to schedule an appointment.