Media Contact:
Madison Hardy
J Wagner Group
Madison@jwagnergroup.com
(502) 235-9887
(November 26, 2018) – Due to the kindness of Louisville scientist Stuart Zober the Heuser Hearing & Language Academy is proud to open their brand new "STREAM" Lab. STREAM stands for Science, Technology, Reading, Engineering, Art & Math. The traditional STEM curriculum has been modified at Heuser to incorporate Art & Reading. These modifications are specifically targeted for students who are deaf or hard of hearing. This program is in discussions to be enhanced and implemented throughout the state.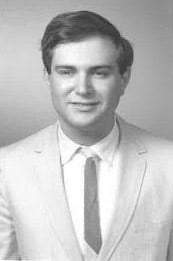 Stuart Zober was a native of Louisville, a retired chemist from Louisville Water Company & a former member of Keneseth Israel Congregation. Sadly Mr. Zober passed away on May 15, 2016 at the age of 68. Following his passing he left a large gift to the Louisville Deaf Oral School Foundation; whose sole purpose is to invest gifts long term to benefit the Academy. Heuser Hearing & Language Academy was formed originally as the Louisville Deaf Oral School. The Louisville Deaf Oral School or LDOS was formed by the Woman's Club of Louisville and The Kiwanis Club of Louisville. The Foundation and Heuser are so grateful for Mr. Zober's passion for education! The Foundation believed this would be a terrific way to honor him.
Heuser Hearing & Language Academy is proud to have this one of a kind curriculum that helps students especially with hearing loss excel in these fields. Deaf and hard-of-hearing workers in STEM careers earn 31% more than deaf workers in non-STEM careers. Research shows there are clear economic benefits for deaf & hard of hearing students to be employed in STEM. Articulate speech and hearing are not job requirements for advancedlevel careers in computer coding and many other STEM-related fields.
"At Heuser Hearing & Language Academy, all students are given the opportunity to explore STREAM topics in the three centers located throughout the Academy. Students are taught from very specialized curriculum in the STREAM Lab by a teacher who has been trained in the STREAM curriculum. Students will explore topics such as animals, plants, robotics, and coding," says Education Director Debbie Woods.
Heuser Hearing & Language Academy would like to thank Mr. Zober for his generosity and express deepest sympathies for those he leaves behind.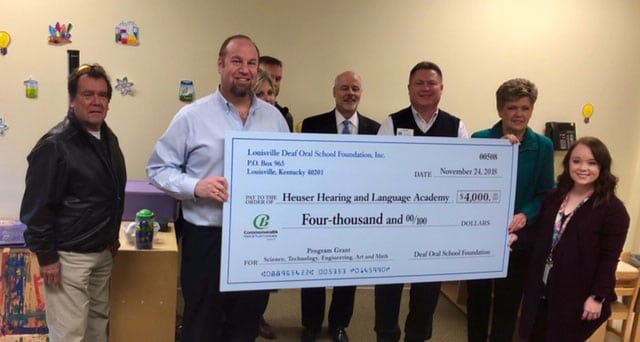 ###
About Heuser Hearing & Language Academy
Since 1948, Heuser Hearing & Language Academy (HHLA), formerly the Louisville Deaf Oral School, has provided early intervention for children who are deaf and hard of hearing. Their goal is to give each child a strong foundation from which to build a promising future. From birth to three, each child receives services through our Parent Infant Program. Once they turn three, they enter the Academy where they also receive intensive speech-language therapy, art therapy, music therapy and dance. Today the Heuser Hearing & Language Academy, on the campus of the Heuser Hearing Institute is a resource for over 150 students a year.
For more information visit www.thehearinginstitute.org