Many people associate hearing loss with older individuals, but in reality, it affects people of all ages – even children. About 2-3 out of ever 1,000 children in Louisville are born with hearing loss, and roughly 15 percent of children in Kentucky experience hearing impairment to some degree. Fortunately, the majority can be treated with hearing aids. When it comes to choosing hearing aids for your child, it's important to note some key differences compared to adult hearing aids.
Your Child's Hearing Needs are Different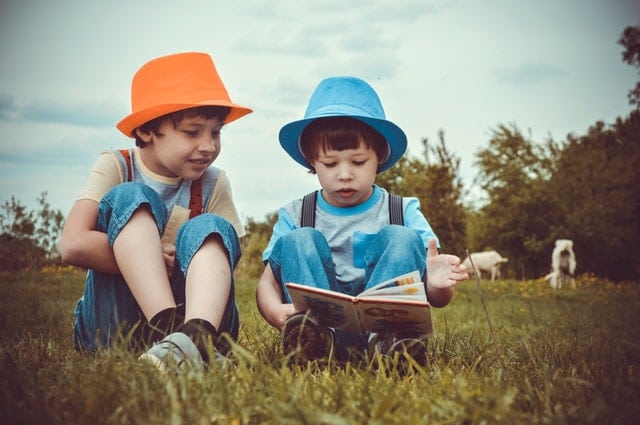 Children with hearing loss in Louisville face especially difficult obstacles that make treating their impairment as early as possible critical. Pediatric hearing loss causes developmental delays and can negatively affect their speech, language, and social skills. Hearing aids are an essential part of the treatment regimen, even for infants as young as four weeks old. Your Louisville audiologist recommends looking for hearing aids with specific child-friendly features including:
Tamper-Proof. Children are naturally curious and may view their hearing aids as toys to be played with. This can cause them to break and poses a danger to the child, should they ingest the batteries or other small components. Look for hearing aids with tamper-proof battery covers and ear hooks.
Pediatric Operating System. Today's hearing aids come with program settings for a variety of listening environments. Children have their own unique needs, so look for hearing aids with settings designed specifically for a child's needs.
Designed for Growth. Unlike adults, whose ears have stopped growing, children's ears continue to mature well into their teen years. Because of this, certain types of hearing aids that work great for grown-ups are less than ideal for children. Those worn in the ear canal, for instance, may end up being too small. Behind-the-Ear (BTE) hearing aids are the best choice for kids for several reasons: they are worn outside the canal, work with most types of hearing loss, and are…
Easy to Operate. The key to successful hearing aid use is wearing them every day, so your child will need devices that are easy to use. BTEs are an excellent choice; they feature large controls that are easy to operate; and soft and comfortable earmolds that are easily removable for cleaning and replacing.
Flashy Design and Color. Adults might gravitate toward dull colors that don't draw attention to their impairment, but most kids prefer flashy designs and bold colors. Let your child choose hearing aids that excite them and appeal to their likes – doing so will help instill a sense of pride and make them more likely to wear them without objection every day.
Your Louisville audiologist will help you and your child choose hearing aids ideally suited for their hearing loss.