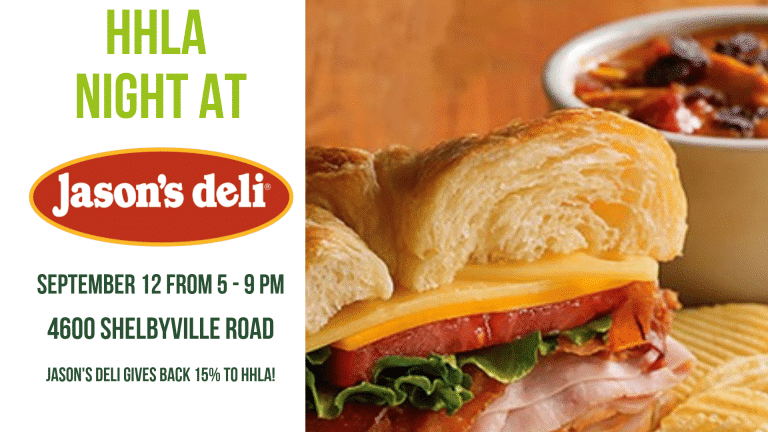 When:
September 12, 2019, 5:00pm - 9:00pm
Where:
Jason's Deli 4600 Shelbyville Rd, Louisville, KY, 40207
Event Details:
Celebrate our Give for Good Louisville campaign and enjoy a delicious dinner at Jason's Deli on Thursday, September 12.
Heuser Hearing & Language Academy will receive 15% to help our students who are deaf or hard of hearing.
*Important* We need at least 20 RSVP's in order for Jason's Deli to host this event! Please RSVP at this link: https://www.groupraise.com/events/101534
We look forward to seeing you there!