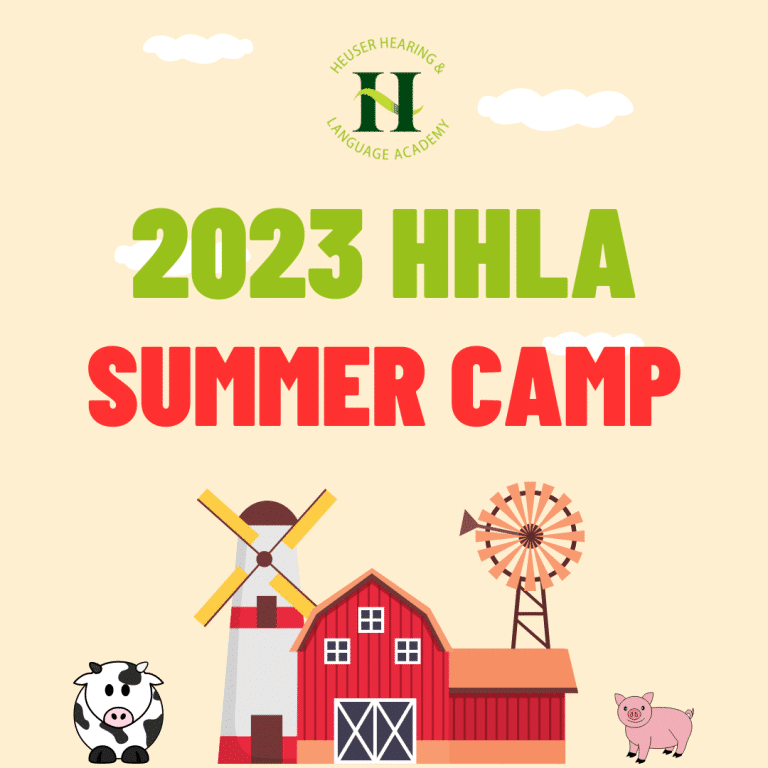 When:
June 5, 2023, 9:00am - May 9, 2023, 12:00pm
Where:
Heuser Hearing & Language Academy
Event Details: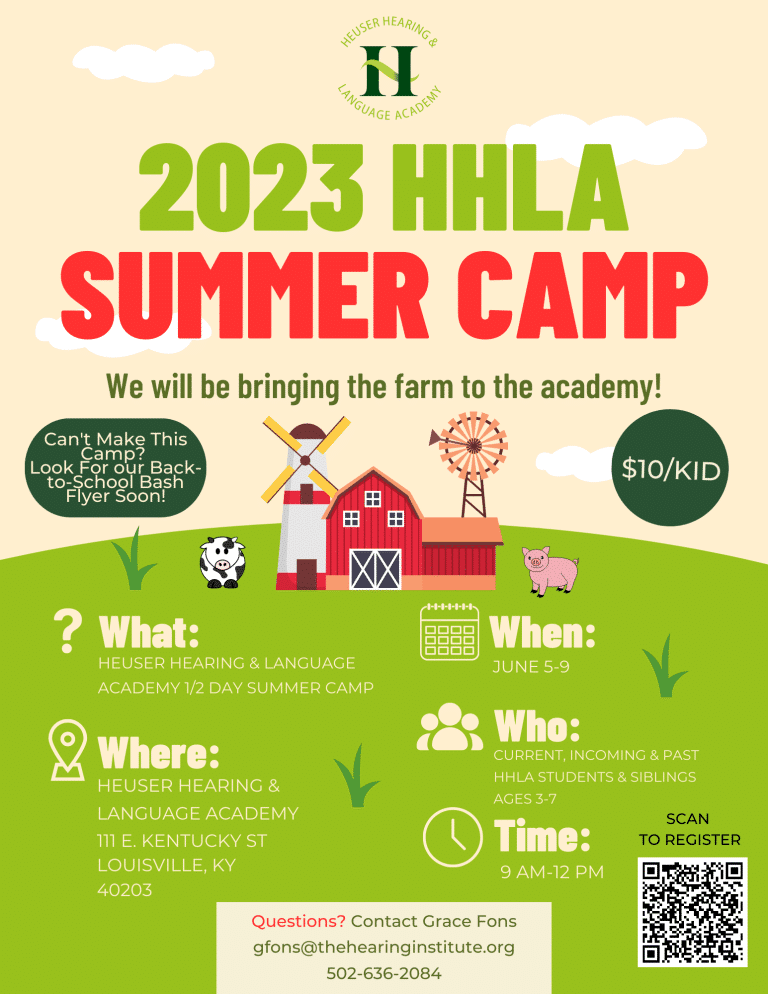 Heuser Hearing & Language Academy will be bringing the farm to the academy from June 5-9!
Please register for the HHLA 1/2 day summer camp by scanning the QR code on the flyer or clicking here.
The camp is available to current, incoming and past HHLA students and their siblings aged 3-7.
If you would like to volunteer, please visit the link here.
For questions, contact Grace Fons at gfons@thehearinginstitute.org or call 502-636-2084.