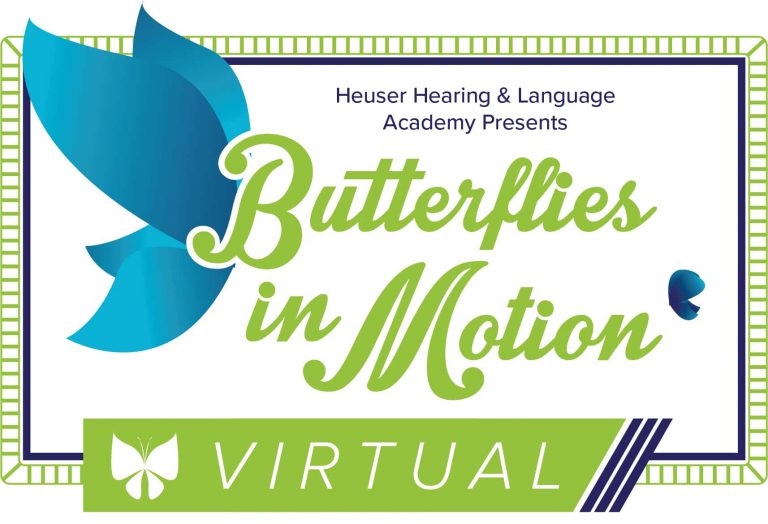 When:
October 8, 2020, 6:45pm - 7:30pm
Where:
Virtual
Event Details:
2020 Virtual Butterflies in Motion Luncheon
The most fun party of the year isn't cancelled – it's now online!
Register for this year's virtual event by texting bim20 to 243725 or register online.
COVID may have stopped us from having fun together in person at Butterflies in Motion, but it won't stop us from helping the kids at Heuser Hearing & Language Academy. Your support helps keep Heuser's award-winning curriculum and therapy free for qualifying students, which is so important when a family is already faced with the additional costs of caring for a child with a disability.

Join us and watch on Facebook Live for an inspiring evening filled with fun, stories, and the Spirit of Sug Award.
Be sure to like our Facebook page so you are notified when the program begins.
Virtual Butterflies in Motion on Facebook Live
October 8, 2020
6:45 pm Preshow 
7:00 – 7:30 Program
Questions? Contact Shannon Kisselbaugh at (502) 371-9939 or email shannonk@thehearinginstitute.org.
Per Kentucky Gambling License Regulations: Assigned Exception #EXE0000516