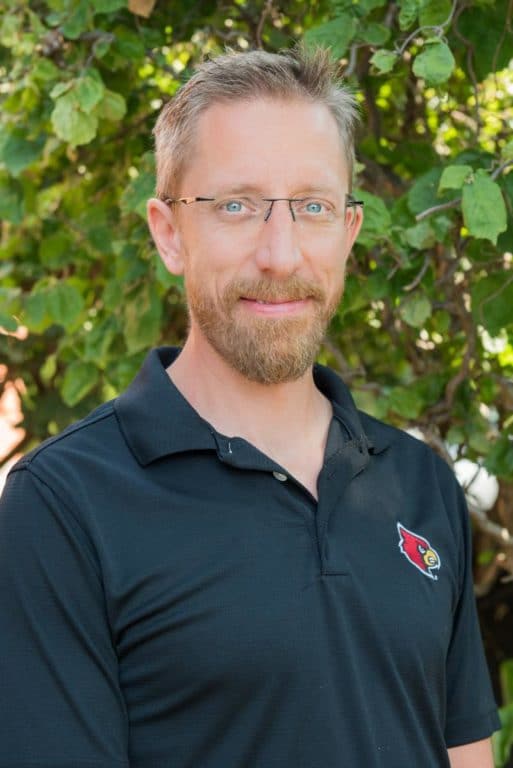 Pavel Zahorik
Ph.D.
Dr. Pavel Zahorik earned his Bachelor of Science in psychology and philosophy and his doctoral degree in experimental psychology from the University of Wisconsin. He completed three years of postdoctoral training in visual and auditory space perception at the University of California at Santa Barbara before joining the University of Louisville in 2003 as an assistant professor in the Department of Psychological and Brain Sciences. In 2013, he became the Edith and Henry Heuser Endowed Research Professor and holds joint appointments in the Department of Otolaryngology and Communicative Disorders at the University of Louisville School of Medicine and in the Department of Psychological and Brain Sciences.
Dr. Zahorik's research interests are in auditory perception, with a focus in sound localization and spatial hearing. Specific areas of interest include the perception of sound source distance; the contributions of echoes and reverberation to percepts of source direction and distance; and the effects of adaptation, training, and input from other sensory modalities on spatial hearing. Research in his laboratory relies heavily on auditory display technology that effectively simulates a "virtual" auditory space using information about the acoustical characteristics of listeners' external ears and the environment. This technology not only enables the precise study of psychophysical relationships between the acoustic signals present at the two ears and human spatial hearing abilities, but it also allows for simulations and scientifically relevant signal manipulations that would be impossible in real listening situations.
Dr. Zahorik's current projects include close collaboration with researchers at Sonova, a leading manufacturer of innovative hearing care solutions, including hearing aids, cochlear implants and wireless communication solutions. This works seeks to better understand how hearing impairment impacts sound localization and communication in everyday listening situations, and to improve hearing aid technology and outcomes. Additional information on the research being conducted in Dr. Zahorik's laboratory, ZAPlab, is available at www.zaplab.org.
Along with his research, Dr. Zahorik is an active member of the Acoustical Society of America, and serves as a reviewer to more than 25 scientific journals.
Affiliations: University of Louisville's Department of Otolaryngology and Communicative Disorders and Department of Psychological and Brain Sciences
Research area: Spatial hearing and speech understanding in complex environments
Lab web page: www.zaplab.org